Fall 2023
The company is seeking 10-15 dedicated dancers to present a concert on November 3-5, 2023. The fall showcase will feature works choreographed by SU students.
All students are welcome to audition for the company. The audition will consist of learning short movement combinations in ballet, modern, and jazz styles, and then performing those combinations in small groups. Dancers must follow the COVID-19 safety protocols as determined by the university.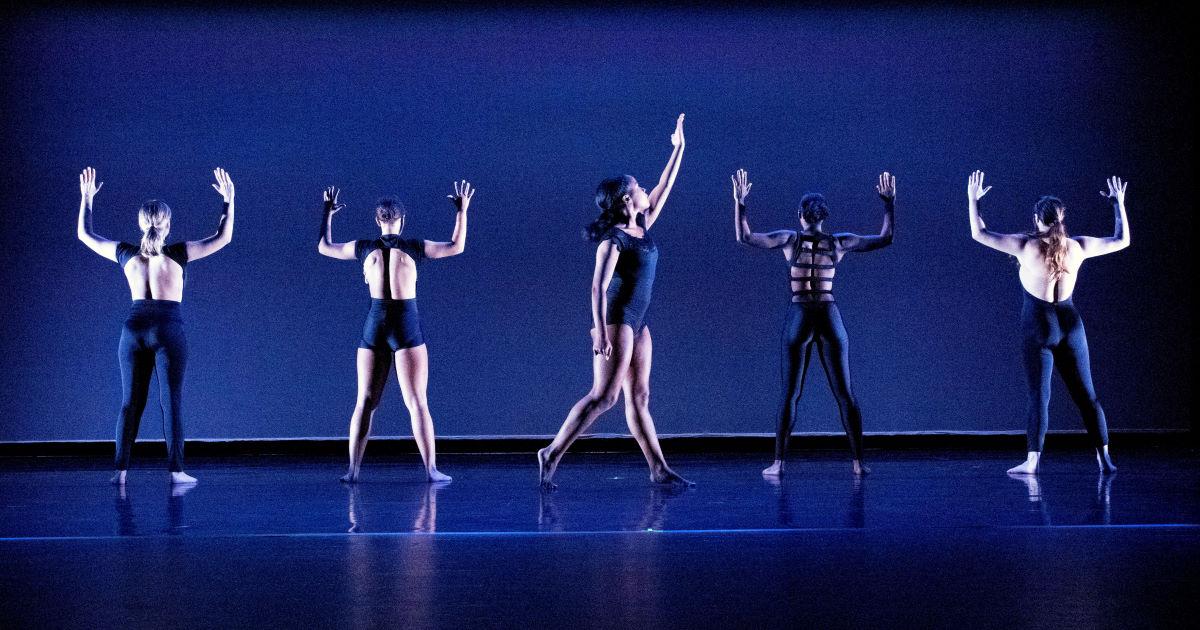 Dance Company is a 1 credit course meeting each Monday from 4:30-6:30 p.m. Students must enroll in the course if accepted into the company.
Questions? Please contact Professor Helen Myers, SU Director of Dance at: hmmyers@salisbury.edu.
Date: Monday, August 28
Time: 4:30 - 6:30 pm
Place: Blackwell Hall Dance Studio - Room 202