Dance Program
The arts programs that make up the Music, Theatre and Dance Department enable students to develop their artistry within a broad-based education aimed at developing the skills essential for professional success. Dancers grow as artists, learning to think, speak, and write about their experiences in relation to society and global culture.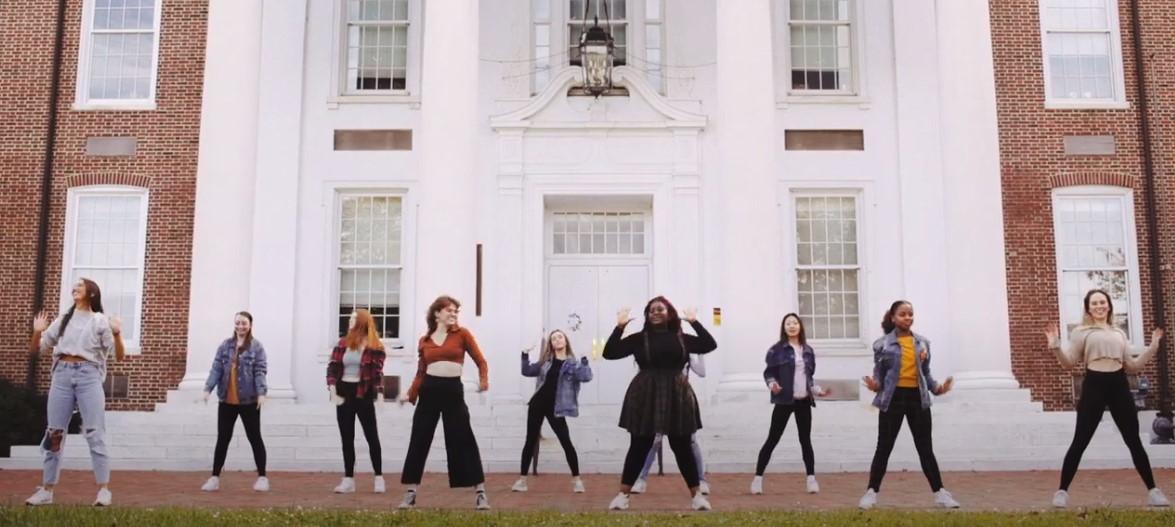 The Dance Program inspires developing artists to broaden their knowledge of diverse dance styles and cultures. Our faculty's extensive knowledge trains dancers with individualized care and attention. Students leave the program with a range of dance techniques, choreographic and performance experiences, teaching skills, and the tools to create their unique vision in the dance field.
Our sizable dance studio features a sprung-wood floor with marley covering, natural lighting, and full-length mirrors. Our second dance studio is a smaller space for individual work and small groups. Dance classes are offered in studio, lecture, hybrid, and online modalities, and may be used to fulfill requirements in general education as well as various major and minor programs.
Learn more about our productions.
Meet the Music, Theatre and Dance Department  faculty and staff.
Dance Minor
The 20-hour Dance Minor is designed for students who wish to experience dance as an art form while developing technique and teaching competencies. Auditions are not required for the dance minor. Students must complete five courses with grades of C or better, one of which may be used to fulfill General Education requirements. Transfer students may use two courses of transfer credits towards the minor.
SU Dance Company
SU Dance Company began in 1960, and focuses on dance as a fine art. Two main stage productions are presented annually. Students rehearse and perform contemporary, ballet, jazz, modern, hip-hop, and musical theatre repertory choreographed by resident faculty, nationally-renowned guest artists, and selected students. Entrance Auditions are required for new and returning members, usually held on the first Monday of fall and spring semesters.
Dance Award
At the annual SU Honors Convocation, the National Dance Association Outstanding Dance Minor Award is given to an outstanding dance minor who demonstrates scholarship defined by a 3.0 overall GPA, 3.3 minor GPA, participation and membership in the SU Dance Company, and leadership in dance.
Support the Dance Program Today!