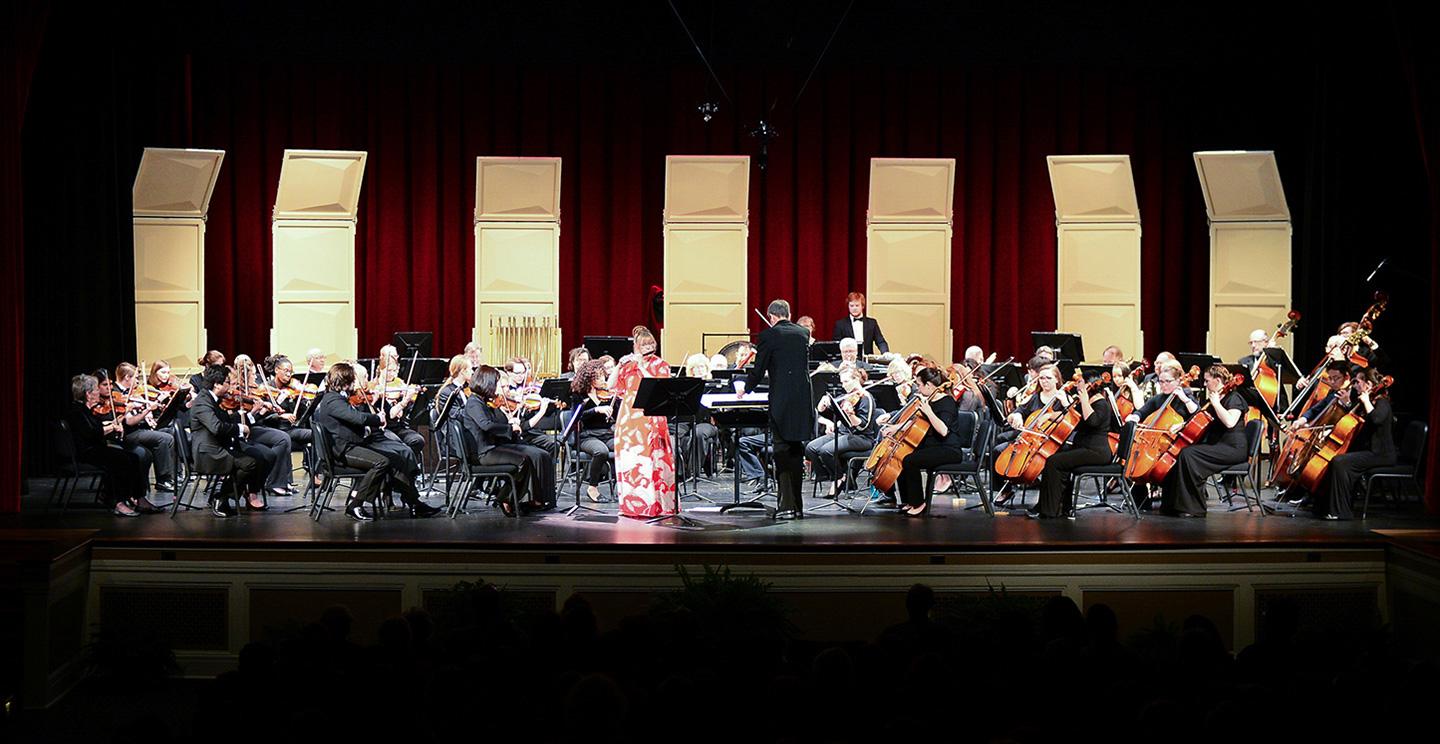 The Peter and Judy Jackson Music Program
The Peter and Judy Jackson Music Program's Bachelor of Arts, accredited with the National Association of Schools of Music since 2006, presents the study of music as an integral part of a liberal arts education. Working closely with other departments in the University's nationally acclaimed Fulton School of Liberal Arts, the music program provides a wealth of musical opportunities for students of any major.
Meet the Music, Theatre and Dance Department faculty and staff.
Our Academic Programs
Learn more about the academic programs offered by our program:
Music major with tracks/concentrations in:

Traditional
Instrumental Performance
Music Technology
Vocal Performance
Teacher Certification
About the Peter and Judy Jackson Music Program
Our Mission

We strive to offer a diverse and flexible undergraduate program that enables students to grow as musicians. Our uniquely designed curriculum includes opportunities to study and perform music, not only within the European Classical tradition, but also in distinctively American genres such as Jazz, rock and pop, as well as music from other cultures. Our program incorporates study tracks in performance (instrumental and vocal), music technology, liberal arts (traditional track) and music education (with K-12 teacher certification).

Therefore, the program accommodates the contemporary student who is seeking an understanding of music as part of a fundamental cultural education and the student who seeks a career as a professional musician, a music teacher or in the music industry. The division fosters a supportive "one-on-one" environment designed to enable students to gain admission to graduate programs and desirable musical appointments.

Our Goals

To provide a diverse, well-balanced, and extensive musical experience
To foster a healthy musical atmosphere that enables student to grow and develop their musicianship skills to their highest potential
To prepare students for graduate study or a career in music (or related field)
To recruit and retain high-quality students who will excel within our program
To continue to have a major presence within the education and cultural life of the university and community
Music Tracks/Concentrations
Support the Peter and Judy Jackson Music Program Today!