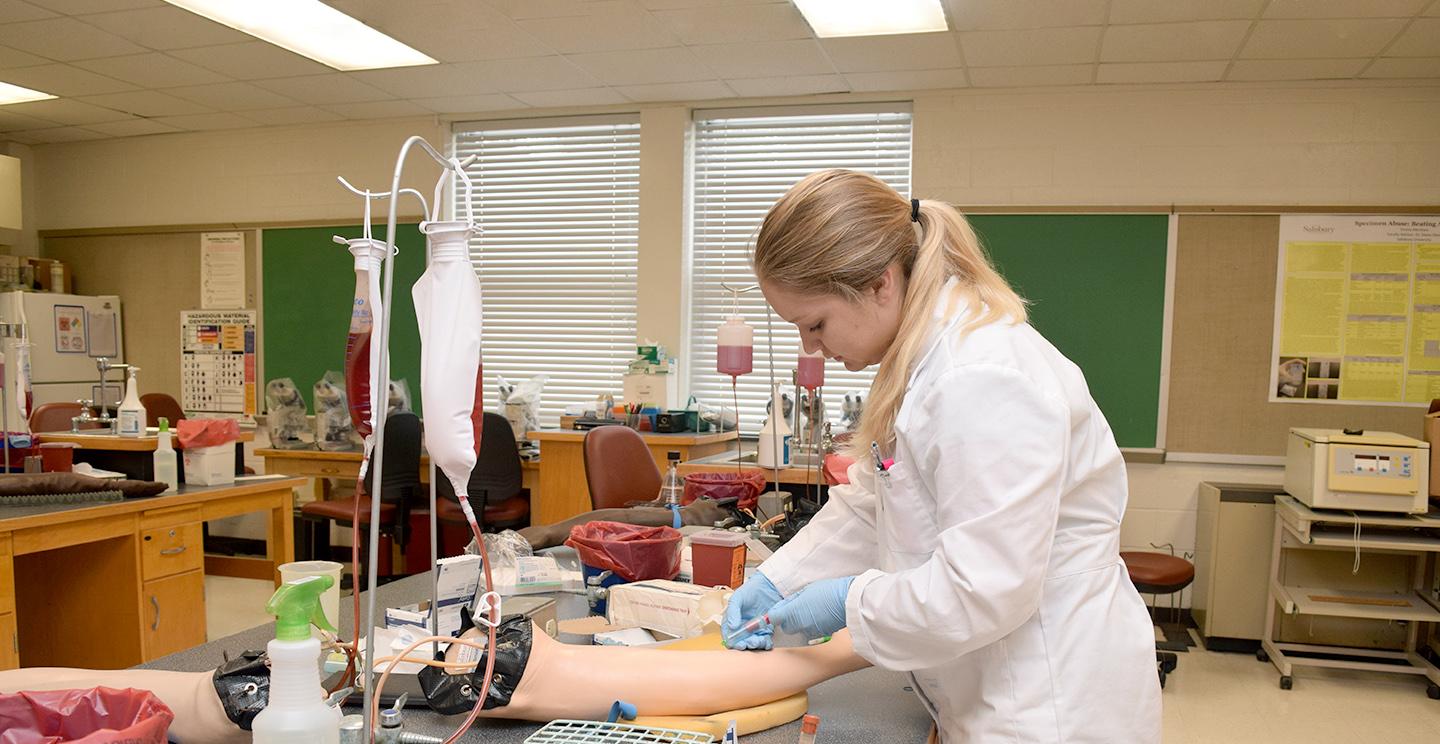 Transfusion Services/Blood Bank Minor
You or someone you know probably has given blood. Blood donor centers screen donors to be sure they are healthy, collect units of blood and then test the donor blood to be sure it is as safe as possible. Single units of blood can be split into components such as platelets, plasma and cells to stretch that unit as far as it can go. After that, blood is shipped to hospitals where it is needed. In medical laboratory science, people commonly call this "blood banking." Transfusion services is an interesting place to work, and you have the satisfaction of knowing that you helped save someone's life.
Why Choose a Transfusion Services/Blood Bank Minor at Salisbury University?
Transfusion services/blood bank is a minor in the discipline of the Medical Laboratory Science (MLS) Program. It allows you to complete the on-campus classes in transfusion services, with this recognition posted on your transcript.
The minor in transfusion services/blood bank gives you the option to select just that one area of medical laboratory science (MLS) to study. The graduate of the MLS major is called a "generalist" and can practice in the areas of clinical biochemistry, hematology, transfusion services, immunology and clinical microbiology. This minor allows study in transfusion services, without taking all of the program courses.
The minor includes general principles of human physiology and clinical laboratory operation, as well as transfusion-related topics such as blood group genetics, blood typing and compatibility testing, blood donor screening, blood infectious disease testing and more.
Learn More About Our Transfusion Services/Blood Bank Minor