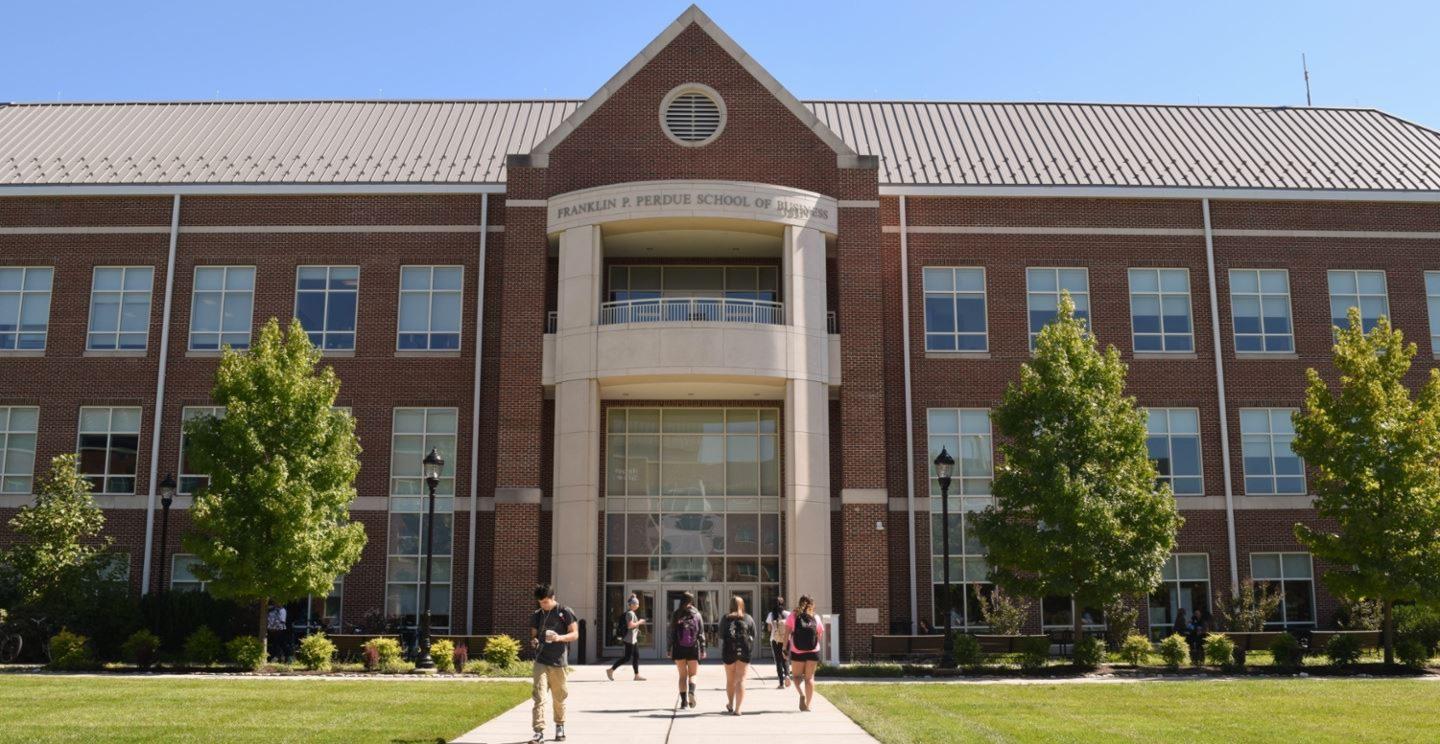 Earn Your MBA with a Nationally Recognized Program
Highly coordinated and exceptionally well balanced, the Perdue School of Business M.B.A. prepares aspiring students and practicing managers with the skills to succeed as organizational leaders. The M.B.A. curriculum develops students' proficiency with the concepts and applications in accounting, economics, finance, management, marketing and information systems. Courses are designed to encourage students to think clearly, show sound judgment, communicate effectively, develop interpersonal skills and make rational decisions under conditions of uncertainty.
The Master of Business Administration (M.B.A.) is still the degree of choice among professionals both in the U.S. and abroad. Accredited, flexible and exceptional, the M.B.A. program at Salisbury University's Franklin P. Perdue of Business prepares students and practicing managers with the skills to succeed as organizational leaders.
With an M.B.A. from SU, not only can you increase your job opportunities and salary potential, you will develop lifelong skills that help you both on and off the job. SU's distinguished M.B.A. program offers a number of flexible options to complete your degree—including a hybrid or fully online format, an accelerated curriculum and night classes—so no matter where you are in life, you will be prepared to rise the ranks in a professional career. 
One of the 'Best Online Programs' in the Nation
SU has mastered the art of online learning with its M.B.A. program, which has been named by U.S. News & World Report among the nation's " " for the sixth year. The program is also accredited by , and its experiential SAP-enhanced curriculum is designed to give students the skills to add immediate value to the marketplace. Our students often say what they learn in class can be immediately applied to their jobs in the same week.
Why Choose SU's M.B.A.?
Experience a quality program engaged in continuous improvement at SU. There are many advantages to pursuing your M.B.A. degree through our program, including:
A distinguished program with an outstanding academic reputation. The Perdue School of Business is a member of the SAP University Alliances Program, a global endeavor that provides universities with the tools and resources so students have access to world-class applications. The program also is accredited by AASCB International.
Flexibility. Our program allows students to complete their degree on their own schedule or in as little as nine months. You can choose a combination of online and classroom courses or a 100 percent online program.
Close interaction with faculty. Small classes are taught by our most experienced and effective faculty, allowing for more personalized class time.
A global outlook. Students are exposed to international issues throughout the curriculum and overseas study opportunities are available. International students from all over the world are your classmates.
Real-world experience. Students participate in simulations, and the functional areas of business are applied throughout the program. Students also participate in a live consulting project with real community clients.