Wright Named SU's 2012 Outstanding Research Mentor
Thursday May 3, 2012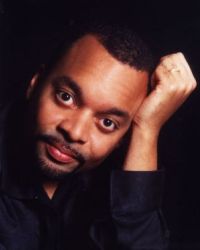 SALISBURY, MD---John Wesley Wright is known as an enthusiastic teacher and advisor to Salisbury University voice students. The dedicated efforts of the Department of Music faculty member recently were applauded when he received SU's 2012 Outstanding Research Mentor Award.
Presented at the campus' annual Student Research Conference, the award celebrates faculty mentors who are excellent supervisors of student research or creative work.
"At Salisbury University, significant scholarly achievement occurs across all disciplines, not just the sciences," said Dr. Clifton Griffin, SU's dean of graduate studies and research. "John's mentorship assists many students in finding success at SU and beyond."
Selected from among 15 honorees, Wright was recognized for his involvement with special senior projects, as well as junior and senior student recitals. He has assisted with student research grants and student auditions for the National Association of Teachers of Singing. He also holds weekly performance classes for vocal and instrumental music majors, and was a Student Research Conference moderator.
An SU voice instructor since 2006, Wright has performed solo and collaboratively for faculty recitals and during programs for other University events. He is known for his artistic and soulful interpretations of music from Baroque to Broadway. He also is a gold medalist of the Savannah Music Festival's American Traditions Vocal Competition and has claimed top prizes in other national and international competitions.
For more information call 410-543-6030 or visit the SU Web site at www.salisbury.edu.
SHARE