Tuesday, May 27, 2014
Whitehead Selected for PricewaterhouseCoopers Summer Internship Enrichment Program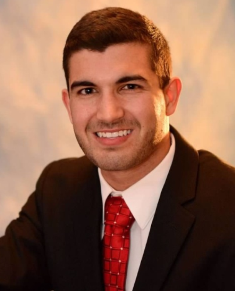 SALISBURY, MD---When Salisbury University senior Austin Whitehead goes to Belize this summer, it won't be to soak up the sun like some of his fellow graduates.

Instead, the Salisbury resident will spend a week educating underprivileged children in that country about financial literacy and responsibility as an ambassador for PricewaterhouseCoopers.

Whitehead, who earns his B.S. in accounting from SU this month, will intern with the firm's Baltimore office. Once accepted for the summer position, he was encouraged to apply for one of the 150 international outreach positions offered by PricewaterhouseCoopers through its Summer Internship Enrichment Experiences program.

Though he was up against some 3,000 other interns worldwide, he felt confident about his application — and passionate about the message he plans to help spread.

"It's an eye-opener for a lot of people," he said, noting that financial literacy is still a new concept in parts of many developing countries.

Following his internship, he plans to return to SU to pursue his M.B.A. Whitehead then hopes to work for PricewaterhouseCoopers for several years with an eye toward eventually returning to his native Eastern Shore.

For more information call 410-543-6030 or visit the SU website at www.salisbury.edu.