Thursday, December 5, 2013
WSDL Broadcasts Genetin-Pilawa Lecture from SU Friday, December 6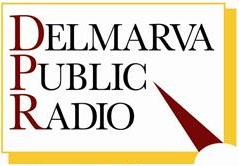 SALISBURY, MD---In October, Salisbury University inaugurated the Thomas E. Bellavance Honors Program Lecture Series with guest speaker C. Joseph Genetin-Pilawa, who discussed "The Indians' Capital City: Native Histories of Washington, D.C."
Those who were unable to attend his talk have the opportunity to hear it rebroadcast on Delmarva Public Radio's WSDL 90.7 FM at 9 a.m. Friday, December 6.
Thousands of Native American leaders, diplomats and families visited the nation's capital during the 19th and 20th centuries, leaving their mark on the city. Historian and author Genetin-Pilawa discusses one such history-maker, Leta Meyers Smart. A member of the Omaha Nation, Smart played an important role in having offensive statues removed from the Capitol in the 1950s.
Genetin-Pilawa is the author of Crooked Paths to Allotment: The Fight over Federal Indian Policy after the Civil War. He also has written articles for the Journal of Women's History and Western Historical Quarterly, and is commemorating the sesquicentennial of the Civil War with a series of post for the New York Times blog Disunion.
For more information call 410-543-6895 or visit the Delmarva Public Radio website at www.delmarvapublicradio.net.