'U.S. News' Again Names SU Among 'Best Colleges'
Tuesday September 12, 2017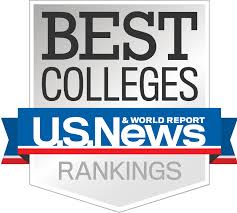 SALISBURY, MD---U.S. News & World Report today named Salisbury University one of its Best Colleges for 2018.
"For more than two decades, U.S. News & World Report has ranked SU among the nation's top regional universities," said Dr. Karen Olmstead, SU interim provost and vice president of academic affairs. "As education continues to change in the 21st century, Salisbury's focus on quality learning experiences remains paramount. This is a testament to the hard work of our faculty, students and staff."
The 620 universities in the Best Regional Universities category are split among four geographic areas — North, South, Midwest and West. In the northern region, SU ranked 78th in the top tier among 187 publics and privates. It also was named among the "A-plus Schools for B Students."
U.S. News uses several criteria to measure academic quality including academic reputation, graduation and retention rates, financial resources, faculty resources, student selectivity and alumni giving.
Last month, The Princeton Review named SU one of its Best 382 Colleges for the 19th consecutive year.
The Princeton Review's list is compiled through a combination of statistical analysis, campus visits and student surveys. Its rankings represent the top 15 percent of colleges and universities, both public and private, in the nation.
Other publications also have taken note of what SU has to offer. This summer, SU was named among "America's Top Colleges" and "America's Best Value Colleges" by Forbes, "The Best Colleges for Your Money" by Money and a "Best Bang for the Buck" college by Washington Monthly.
For more information call 410-543-6030 or visit the SU website at www.salisbury.edu.
SHARE