Tuesday, April 11, 2017
SU to Launch New Bachelor's in Urban and Regional Planning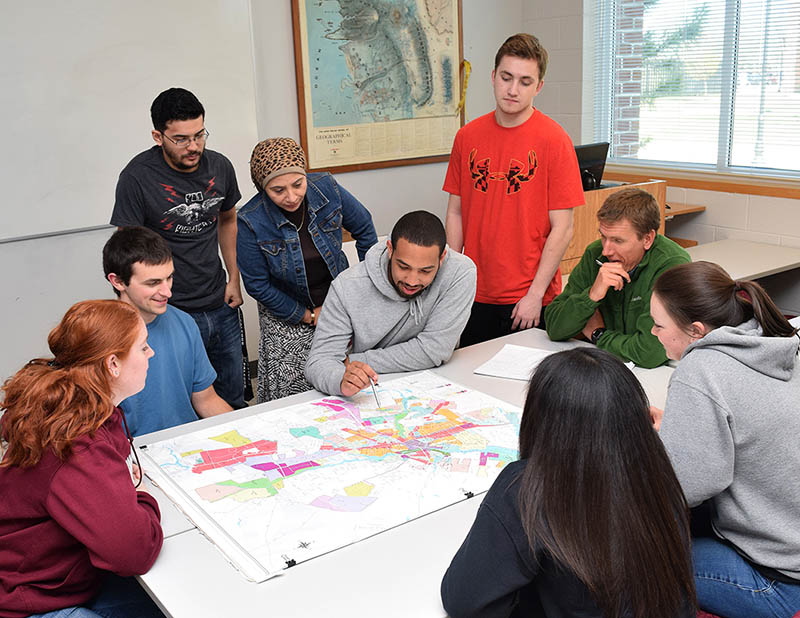 SALISBURY, MD---Starting fall 2017, Salisbury University will offer a new bachelor's degree in urban and regional planning (URPL).

"This program gives students an opportunity to shape the future of our communities, states, the nation and, ultimately, the planet," said Dr. Amal K. Ali, program director and faculty in SU's Geography and Geosciences Department. "They will learn principles, models and techniques that professional planners use to create sustainable development and improve the quality of life."

There is a growing need for such professionals, with both the U.S. and Maryland Departments of Labor predicting increases in urban planning jobs in the next five to 10 years. Planners, Ali said, use their expertise to creatively help communities develop visions and formulate plans that respond to resident needs and aspirations, conserve natural resources, improve public services and facilities, and manage urban development.

"Planning is a tool through which we can affect progress while preserving our history, culture and resources," said SU alumnus James Wilkerson, who earned a bachelor's in geography in 2012 and a master's in GIS management in 2013, and now is a GIS planner for the Maryland Department of Planning.



The multidisciplinary orientation of SU's URPL program provides students with an in-depth understanding of complex urban and regional issues, as well as knowledge of associated fields. Students choose one of two tracks (land-use planning or environmental planning), both of which are in demand in the state and nationwide, Ali said. They also are encouraged to minor in a related area, such as conflict analysis and dispute resolution, environmental studies, economics, geography, GIS, history or political science.

"This new program supports the University's mission of empowering students to be gainfully employed citizens in our interdependent world – and we hope some of them will affect positive change right here on the Eastern Shore!" said Dr. Karen Olmstead, dean of the Richard A. Henson School of Science and Technology. "It also is a nice complement to the campus' ongoing sustainability initiatives."

Courses cover topics including environmental planning, environmental policy and law, smart growth, urban theory, global development and sustainability, environmental hazards, conservation and resource management, map interpretation and GIS, world and human geography, state and local government, and more.

Students will learn how historical and contemporary planning practices have shaped human settlements; how to develop effective and sustainable plans and programs; how to accommodate future growth, protect resources and revitalize urban areas; and how to problem-solve, research, make decisions, manage issues and use related technology. They also will be exposed to international development issues.

"My goal is to become a professional planner," said junior Jackson St. Jean of Lake Worth, FL. "Knowing I can graduate with an official degree in urban and regional planning from SU is a bonus. Having [this degree] will make it easier to communicate with employers regarding the type of education I received from SU."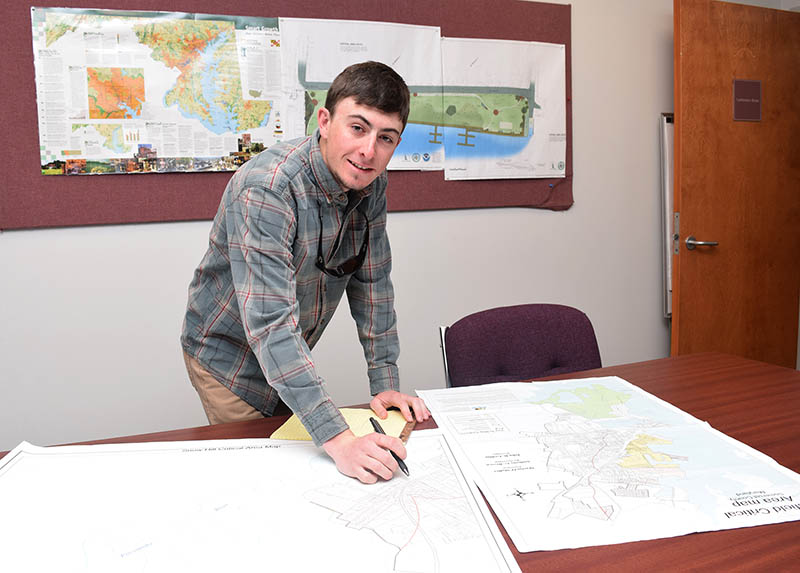 Hunter Phillips of Berlin, who hopes to become a planner for a Lower Eastern Shore county or town, also plans to switch to the new major before he graduates in December. He believes the new program, along with his year-long internship for the Maryland Department of Planning's Lower Eastern Shore Regional Office in downtown Salisbury, will help him "obtain a job straight out of college."

"The URPL program prepares students to compete for professional planning jobs and to pursue graduate education," said Ali, who earned her Ph.D. in urban and regional planning from Florida State University. "We want students to have the tools and skills to address current economic and environmental challenges in Maryland and other states."

The department will continue to offer a minor in urban and regional planning. Alumni already have gone on to work for the Baltimore Office of Sustainability, GMB Architecture + Engineering, and numerous planning and zoning offices.

For more information call 410-543-6030 or visit the SU website at www.salisbury.edu.