Tuesday, November 8, 2011
SU Students Explore Jane Austen Through Dance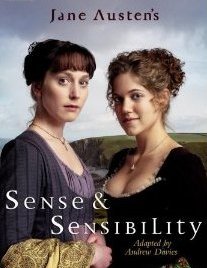 SALISBURY, MD---Dr. Lucy Morrison of Salisbury University's English Department is using dance to bring the 200-year-old novel Sense and Sensibility and other Jane Austen works to life for 21st century students.

"We are exploring Jane Austen in a way that many people don't get to experience," she said. "Dance is a great mechanism to make her novels relevant and to lift the stories off the page."

On Wednesday, November 9, some 25 students in Morrison's "Romantic Literature" class will gather at 4:30 p.m. in the Great Hall of Holloway Hall to learn and demonstrate two period dances. The campus and greater communities are invited to join.

The unique class activity is especially relevant in 2011, exactly two centuries since Austen's first novel was published.

"Sense and Sensibility represented the beginning of her literary appearances in print," Morrison said. "In the novel, dancing and attendance at balls are vital to developing the plot, conveying the social setting of her novel and providing a better understanding of characters. Balls and social events were integral to her life, and the scenes would have spoken very much to her readers."

Students usually are hesitant and feel foolish trying the dances, Morrison explained, but after participating "it totally changes a scene they've read." She added that in the novels, and in movies, the dancing seems very easy.

"Characters such as Marianne or Willoughby move flawlessly and conduct this quite elevated conversation," she said. "And then you get in there and you are trying to do it and make those movements and you realize how challenging it was."

Morrison said she reminds students that there was no dating, handholding or kissing: "You often met your husband two or three times, and then you were married, and that is a rude awakening for them. The touch of hands while dancing is sometimes as intimate as you would get before your wedding. It changes their understanding of the gender negotiations of the period. Students today don't appreciate how limited and controlled social interactions were. Dancing allowed for freedom and entertainment."

For the past five years, Morrison, a native of Great Britain, has used dance as a teaching tool for SU English and honors courses, as well as at conferences and a humanities seminar for alumni and the community. The two 18th century English Country dances she leads, "The Comical Fellow" (1776) and "Wakefield Hunt" (1779) were developed with assistance from Dr. Victoria Hutchinson, chair of SU's Department of Theatre and Dance.

According to Hutchinson, anyone can execute the steps and formations, which are similar to modern square dancing and based on village dances of country people. She added that they were made popular by Queen Elizabeth I, who saw them performed on village greens and brought them back to her London court where they fused with court dances.

The dance sessions are free and public is invited to observe or participate. For more information call 410-543-6030 or visit SU's Web site at www.salisbury.edu.