Thursday, October 30, 2014
SU Percussion and World Drum Ensembles Perform Thursday, November 20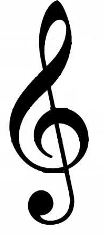 SALISBURY, MD---From the walking dead to body beats, Salisbury University's Percussion and World Drum ensembles perform 7:30 p.m. Thursday, November 20, in Holloway Hall Auditorium.



Directed by Eric Shuster, the Percussion Ensemble pays tribute to its roots with Lou Harrison's "Canticle No. 1." Written in 1939, it is considered one of the earliest percussion ensemble works. The program also includes John Bergamo's "The Grand Ambulation of the B-Flat Zombies."

The World Drum Ensemble, directed by Ted Nichols, performs a variety of pieces from Cuba, Brazil and West Africa, as well as a Taiko drumming demonstration and a body percussion work.

Sponsored by the Department of Music, admission is free and the public is invited. For more information call 410-543-6385 or visit the SU website at www.salisbury.edu.