Thursday, October 2, 2014
SU Hosts Third Native American Heritage Month Celebration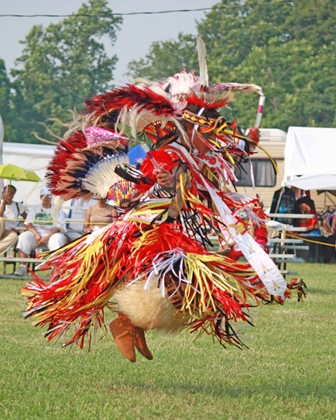 SALISBURY, MD---Salisbury University hosts its third annual Native American Heritage Month celebration October 30-November 21.

Events begin with an interactive live art demonstration by Nike designer Bunky Echo-Hawk 6 p.m. Thursday, October 30, in the Wicomico Room of the Guerrieri University Center. Echo-Hawk discusses the state of Indian Country today and produces a painting inspired by conversations and input from the audience. The finished work will be displayed on loan at SU.

The Nanticoke Indian Dance Group, led by Adrienne Harmon, and the New Jersey-based drumming circle Red Blanket Singers perform an afternoon of mid-Atlantic Native American dance and music with insights into its history and meanings 4 p.m. Saturday, November 8, in the Wicomico Room.

Penn State University historian Ari Kelman continues the series with the discussion "A Misplaced Massacre: Struggling Over the Memory of Sand Creek" 7 p.m. Thursday, November 13, in the Worcester Room of the Commons. Part of SU's Bellavance Honors Program Lecture Series, his talk focuses on the 1864 Colorado Territory militia attack on Cheyenne and Arapaho encampments.

The series concludes with the presentation "Contested and Entangled Histories" 3 p.m. Friday, November 21, in the Nanticoke Room of the Guerrieri University Center. SU students in Dr. Céline Carayon's Native American History course present the results of the semester's research projects on tribal histories as sites of contested memory.

The project seeks to promote a more accurate, culturally sensitive and civic-minded approach to Native American history to foster a better appreciation and integration within U.S. history.

SU's celebration is sponsored by the Native American Heritage Month Planning Committee, English and History departments, Charles R. and Martha N. Fulton School of Liberal Arts, Thomas E. Bellavance Honors Program, Diversity Office and Edward H. Nabb Research Center for Delmarva History and Culture.

Admission is free and the public is invited. For more information call 410-543-6030 or visit the SU website at www.salisbury.edu.