Friday, April 25, 2014
SU Hosts 'Sound and Fury' Music Festival May 4-10
SALISBURY, MD---Salisbury University's annual Spring Music Festival, "The Sound and the Fury: Music in Four Acts," explores the innate tension and drama of music, as well as music's use in film, theatre and popular culture.
Sponsored by the Department of Music, each "act" is May 4-10 in Holloway Hall Auditorium.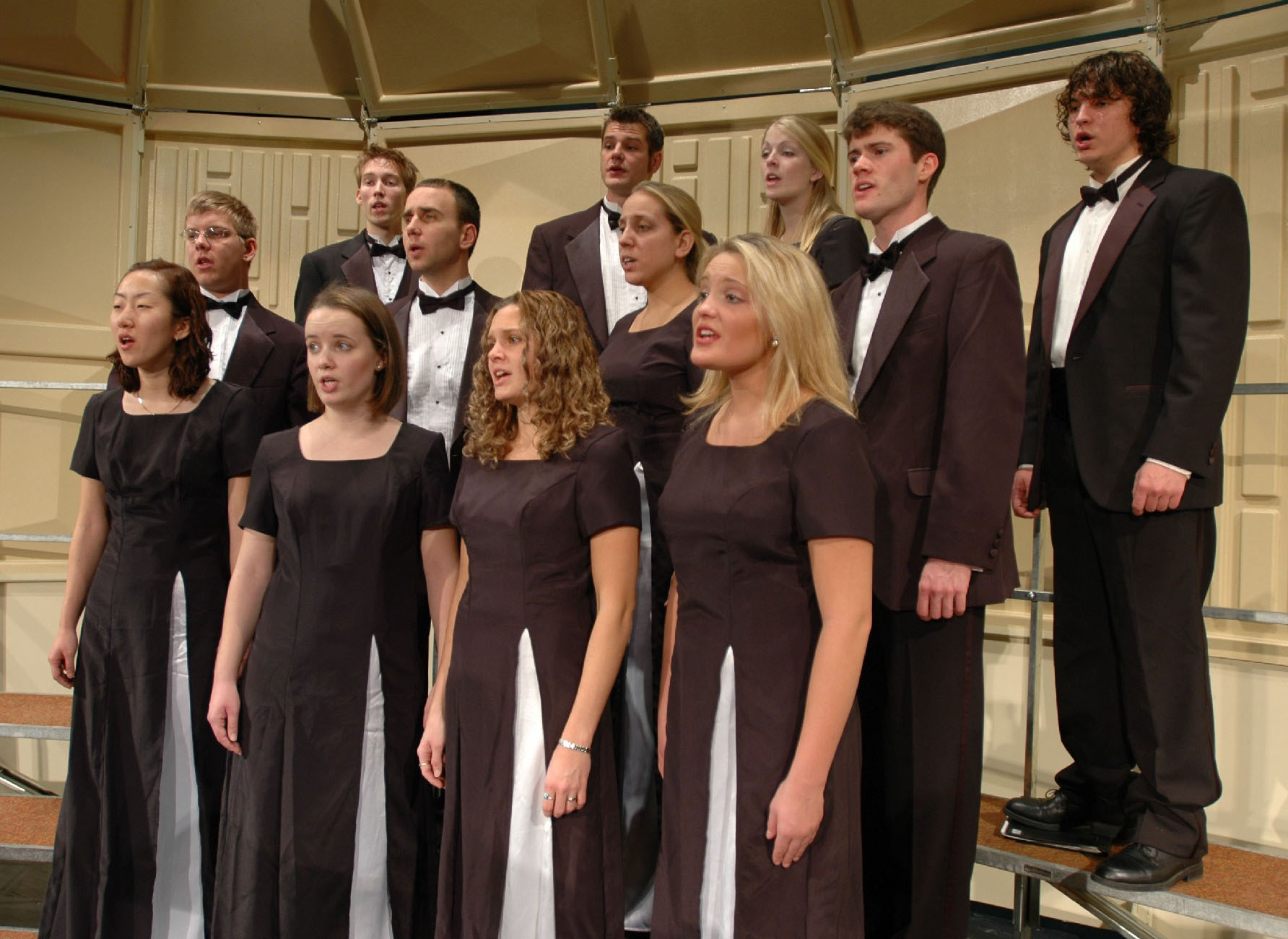 The Salisbury and University chorales open the festival during their annual Spring Concert 4:30 p.m. Sunday, May 4, presenting Honegger's oratorio King David. Directed by Dr. William Folger, chair of the Department of Music, the performance includes a 17-piece wind ensemble with cello and bass, and narration by Dr. T. Paul Pfeiffer, chair of the Theatre and Dance Department.
Soloists and featured singers include Anne Binkley, Barbara Coalter, Calvin Collins, Caitlyn Howard, Jennie Hudson, Jessica James, Kassidy Korb, Mary-Tyler Upshaw, William Willis and John Wixted.
The libretto for King David was written by René Morax. Based on the Book of Samuel, it tells the biblical story of David's life. Folger discusses the work during a pre-concert talk 3:45 p.m. in the Great Hall of Holloway Hall.
Admission to the concert is $10, free for SU students, faculty and staff with ID. Advance tickets are available at the Information Desk of the Guerrieri University Center (GUC).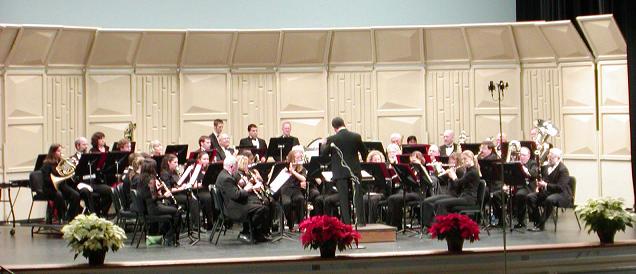 The Salisbury Pops, directed by Lee Knier, continues the festival 7:30 p.m. Tuesday, May 6. Songs include several inspired by animation — music from the Disney/Pixar film The Incredibles, as well as Von Suppe's "Light Calvary Overture" (which Warner Bros. cartoon fans will recognize)—and "Sabre Dance," among others.
Local salsa dancers join in for the band's rendition of Leonard Bernstein's "Mambo" from West Side Story. The SU Percussion Ensemble, led by Eric Shuster, is highlighted in Larry Buck's "Freckles Rag." Student conductor Burt Tabet leads the band in Denza and Turco's "Funiculì, Funiculà," while SU alumnus Michael Pistorio performs a surprise selection.
Guest director Brian Perez of the University of Maryland Eastern Shore Department of Music leads the SU Jazz Ensemble 7:30 p.m. Thursday, May 8. Featured singers include Amanda Lundstrom and Leah Wilson. The ensemble performs selections including Arlen and Kohler's "Get Happy," Irving Berlin's "How Deep is the Ocean?" and Stern's "Chromosome," among others.
Admission to the Salisbury Pops and Jazz Ensemble concerts is free.
The festival culminates with the Salisbury Symphony Orchestra's all-Beethoven evening, "Music from a Mastermind," 7:30 p.m. Saturday, May 10. Directed by Dr. Jeffrey Schoyen, the concert features guest pianist Gloria Chien. The program includes Symphony No. 2, Piano Concerto No. 4 and "Egmont Overture."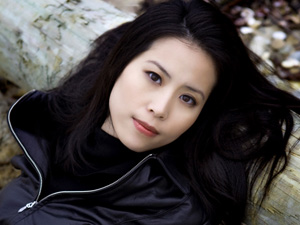 Selected by the Boston Globe as one of the "Superior Pianists of the Year," Chien made her orchestra debut at age 16 with the Boston Symphony Orchestra. She has since earned some of the music world's biggest prizes and competitions, including the World Piano Competition, San Antonio International Piano Competition and Harvard Musical Association Award. She also is a Steinway Artist and a member of the acclaimed Chamber Music Society Two of Lincoln Center.

Admission is $20, $15 for seniors age 60 and older, and $5 for children 18 and under, SU faculty and staff, and non-SU students. SU student ID holders receive one ticket free. Advance tickets are available online at www.SalisburySymphonyOrchestra.org and at the GUC Information Desk.

Kuhn's Jewelers, Eastern Shore Coffee & Water, Merrill Lynch Wealth Management, Staples & Associates, Erick Sahler Serigraphs and the Salisbury Wicomico Arts Council, with support from the Maryland State Arts Council and National Endowment for the Arts, are sponsors.

Free shuttles from the GUC parking lot on Dogwood Drive to Holloway Hall are available for the Salisbury Pops, Jazz Ensemble and SSO concerts. Shuttles begin one hour before each curtain and return following the performance.

For more information about the festival call 410-543-6385 or visit the SU website at www.salisbury.edu.