SU Earns $1,000 'Bringing Theory to Practice' Grant for Civic Engagement Courses
Monday February 17, 2014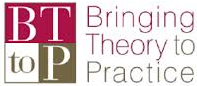 SALISBURY, MD---Salisbury University is hoping to expand its dedication to civic engagement as an educational pillar through a $1,000 grant from the independent organization Bringing Theory to Practice.
The grant will fund training for faculty in creating and teaching civic engagement courses. Participating faculty will partner with community leaders to create student projects in the fall. SU's Institute for Public Affairs and Civic Engagement (PACE) has matched the grant.
"Training sessions will explain community-based scholarship fundamentals, connect university and community partners, model successful community research partnerships, provide essential resources to create course designs, and establish required project tasks and deadlines," said Dr. Chrys Egan of SU's Communication Arts Department, principal investigator of the grant.
The program is expected to springboard from already successful town-gown partnerships involving SU students and community organizations. For example, in the past two years, interdisciplinary studies, communication arts and psychology students have worked with the Wicomico Partnership for Families and Children (WPFC).
Their projects included conducting phone surveys and one-on-one interviews for the organization. The findings not only aided WPFC, but were presented during the SU Student Research Conference and SU Research Day, as well as to members of SU's Town-Gown Council.
"University-community civic engagement partnerships, if carefully cultivated, promote social justice, strengthen the university's ties to the region, connect faculty research to local issues, allow interdisciplinary collaboration and provide students with experiential learning toward their marketable skills," said Egan.
Faculty training will be conducted by Egan and the grant's co-investigators, Drs. Jody Morrison of the Communication Arts Department and Michèle Schlehofer of the Psychology Department, as well as representatives from PACE. Sessions are 3:30-4:30 p.m. Tuesdays in April. They include:
April 1 – Civic Education Fundamentals and Organizational Contacts

April 8 – Creating Civic Assignments: Fulton School Model

April 15 – Technology in Action: Henson School Model

April 22 – Educated Citizenry: Seidel School Model

April 29 – Community Outreach: Perdue School Model
Participants receive a $100 stipend to support their work. To register or for more information e-mail Egan at cnegan@salisbury.edu.