Fulton Faculty Colloquia Series Continues This Spring
Monday February 17, 2014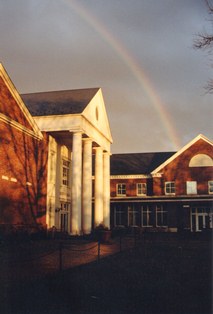 SALISBURY, MD---Faculty in Salisbury University's Charles R. and Martha N. Fulton School of Liberal Arts share their research and expertise during this spring's Fulton Faculty Colloquia series.
Presentations are 3:30 p.m. select Tuesdays from February-April in Teacher Education and Technology Center Room 152. Topics and speakers include:
February 18 – "Snow Leopards and the State: Charismatic Megafaun and Cross-Border Conservation" with Dr. Michael Lewis, professor of environmental studies and faculty affiliate in history
March 4 – "Securitization and the Arab Spring Uprisings" with Dr. Leonard Robinson, associate professor of political science
April 15 – "Small Talk and Emotional Relief: a Conversation About Metaphorical Interaction" with Dr. Bryan Horikami, associate professor of communication arts
April 29 – "Lessons Learned in Musician Wellness: Keying in on the Chinese Context" with Dr. Linda Cockey, professor of music
Sponsored by the Fulton School, admission is free and the public is invited. Light refreshments will be served. For more information call 410-543-6450 or visit the SU website at www.salisbury.edu.
SHARE