Tuesday, September 26, 2017
PACE Directors Publish Research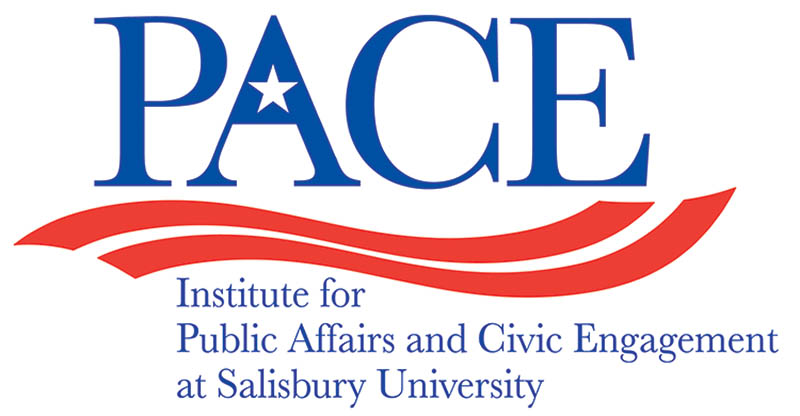 SALISBURY, MD---Since its founding in 1999, Salisbury University's Institute for Public Affairs and Civic Engagement (PACE) has taught students about the benefits and rewards of public service.

In recent years, the center has worked to spread that spirit of civic engagement campuswide by supporting faculty efforts. Its current co-directors, Drs. Alexander Pope and Sarah Surak, recently shared their experiences in this area, co-authoring a chapter in the American Political Science Association book Teaching Civic Engagement Across the Disciplines.

With Drs. Christopher Jensen and Alison Rios Millett McCartney of Towson University, Pope and Surak wrote "Teaching Faculty to Teach Civic Engagement: Interdisciplinary Models to Facilitate Pedagogical Success." The chapter details efforts at both institutions to encourage the incorporation of civic engagement in course offerings through faculty development.

Faculty participating in SU's "Civic Engagement Across the Curriculum" program are provided with physical space and resources over 10 weeks, guided by PACE staff, to allow them to determine how they can best incorporate the concept in their classes. At the end of the program, faculty are expected to submit a revised syllabus and course assignment proposal.
Those who complete the program receive a $500 stipend to support research, conference travel or civic engagement activities within their courses. More than 20 faculty have participated in the past four years.
The Towson authors reviewed SU's program for the article, while PACE's directors reviewed Towson's Service-Learning Faculty Fellows program, which provides similar training opportunities.
They concluded that both could be used as models for universities seeking to develop their own programs as long as certain elements remained in place. These include resources; administration buy-in; a permanent, staffed civic engagement office; structured, face-to-face training; and clear connections between pedagogy and related activities, promotion, tenure, merit, workload criteria and rewards as part of the university's overall goals.
"Fostering civic engagement should be a key goal of higher education in all disciplines across the United States," they said. "Faculty should be encouraged to continue to develop their instructional practices to help students apply what they learn and become effective citizens.
"Toward this end, universities should establish stronger programs and practices that both support faculty development and reward faculty effort. We hope to see more of these efforts in the future."
The full book is available online at http://web.apsanet.org/teachingcivicengagement/wp-content/uploads/sites/9/2016/10/Teaching-Civic-Engagement-Across-the-Disciplines_opt.pdf.
For more information call 410-543-6030 or visit the PACE website at www.salisbury.edu/pace.