Monday, September 25, 2017
Salisbury Film Society Presents 'Cameraperson' Sunday, Oct 1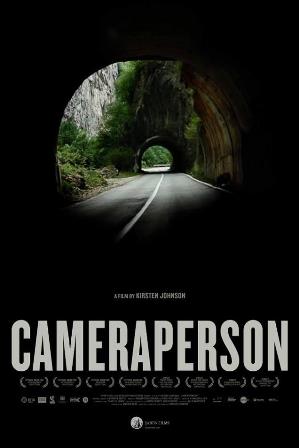 SALISBURY, MD---The Salisbury Film Society (SFS) presents the 2016 documentary Cameraperson 2:30 p.m. Sunday, October 1, in Room 111 of Salisbury University's Fulton Hall.
Debuting at last year's Sundance Film Festival, the movie serves as a memoir by cinematographer Kirsten Johnson, comprised of 25 years' worth of footage shot all over the world. Through a series of episodic juxtapositions — a boxing match in Brooklyn, life in postwar Bosnia and Herzegovenia and the daily routine of a Nigerian midwife among them — Johnson explores the relationships betwee image makers and their subjects.
The Hollywood Reporter has called Cameraperson "an enigmatic self-portrait." The New York Times hailed it as "transfixing." Variety lauded it as "a uniquely insightful memoir-cum-critical-treatise on the nature and ethics of the craft."
Dr. David Johnson of SU's English Department leads a discussion following the screening.
The Salisbury Film Society series is co-sponsored by the Salisbury Wicomico Arts Council (SWAC) and SU's Charles R. and Martha N. Fulton School of Liberal Arts. Tickets are $9, $8 for SWAC members, free for college and university students with ID.
For more information call 410-543-ARTS (2787) or visit the SWAC website at www.543arts.org.