Thursday, March 28, 2013
Nabb Research Center Hosts Fundraiser Saturday, May 4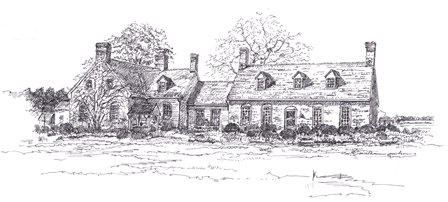 SALISBURY, MD---The Edward H. Nabb Research Center for Delmarva History and Culture hosts its annual fundraising event, "Eventide in Old Somerset," from 4-7 p.m. Saturday, May 4, at Williams' Conquest in Marion Station, MD.

The event includes heavy hors d'oeuvres, an oyster raw bar, an open bar with Thornton's mint juleps, a string trio and a silent auction.

Listed on the National Register of Historic Places, Williams' Conquest, also known as Williams' Green, is one of the most significant early 18th-century properties in Somerset County. Distinguished by its glazed checkerboard pattern of Flemish brick and segmental arches, it retains its original Georgian-style interior

woodwork, as well. Constructed circa 1733, with additions in 1825, 1850 and 1968, the house original house represents one of the few remaining permanent structures in the area to have survived to modern times.

Tickets for the fundraiser are $75 per person. To purchase tickets call 410-543-6312. For more information visit the Nabb Research Center Web site at http://nabbhistory.salisbury.edu.