Wednesday, February 8, 2017
LUNAFEST Returns to SU Sunday, February 26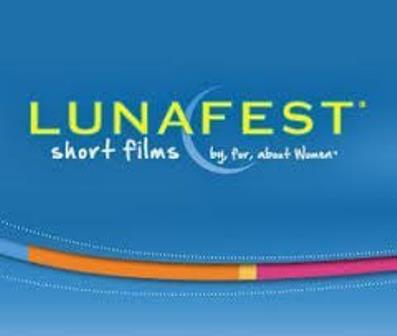 SALISBURY, MD---From family ties, to business decisions, to the concept of freedom, LUNAFEST spotlights films made by women with intelligent, funny and thought-provoking themes.

The national film festival, sponsored by LUNA, makers of the Whole Nutrition Bar for Women, returns to Salisbury University Sunday, February 26. Screenings of the short movies begin at 1 p.m. in Fulton Hall
Room 111. Films include:

• Another Kind of Girl by Khaldiya Jibawi: A 17-year-old meditates on how her refugee camp has opened up new horizons and given her a sense of courage that she lacked in Syria.

• Family Tale by Dr. Patricia Beckmann-Wells: Through love, loss and determination, the definition of family is rewritten.

• Free to Laugh by Lara Everly: This documentary explores the power of comedy after prison.

• Join the Club by Eva Vives: A writer's dilemma of whether to join a networking club unfolds during a therapy session.

• Niñera by Diane Weipert: This film looks at the irony many nannies face: raising the children of strangers for a living while their own children virtually raise themselves.

• Nkosi Coiffure by Frederike Migon: After a fight with her boyfriend in the street, a woman escapes into a Brussels hair salon.

• Partners by Joey Ally: Professional and life partners must confront how intertwined their lives have become.

• The Honeys and the Bears by Veena Rao: Members of a synchronized swim team for seniors describe the freedom of the water.

• The Third Dad by Theres Moerman Ib: Ten years after breaking all ties with her father, a daughter sets out to find his grave — and redemption.

Admission is $20 in advance, $25 at the door (ticket table opens at 11:30 a.m.). SU students receive one free ticket with ID. Non-SU students receive a $10 discount with ID. Proceeds benefit the Breast Cancer Fund and the Life Crisis Center. The films are recommended for viewers age 16 and up.



The SU screening is sponsored by the Communication Arts Department. To see a trailer of the films visit the LUNAFEST website at www.lunafest.org.

For more information or to purchase advance tickets, email Dr. Bryan Horikami at bkhorikami@salisbury.edu.