Jerry Tabor Ear Alliance Continues Feature Fridays Series March 9
Thursday February 15, 2018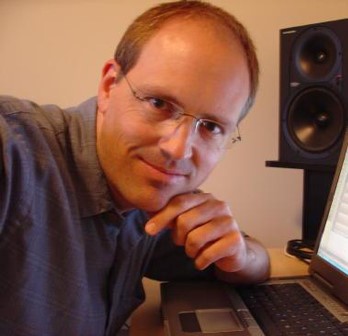 SALISBURY, MD---Salisbury University's Feature Friday downtown Salisbury performance series continues with the Jerry Tabor Ear Alliance 6 p.m. Friday, March 9.
All presentations in the series are 6-7 p.m. at The Brick Room, 116 N. Division St.
Tabor, professor of music in SU's Music, Theatre and Dance Department and director of the SU Jazz Ensemble, composes experimental acoustic and electroacoustic music, as well as jazz.
His music has been featured at festivals and institutions throughout the U.S. and in Italy. At this event, Tabor debuts as a featured guitarist after a nearly 25-year hiatus. Performing original compositions and jazz standards, he is joined by SU guitar professor Danielle Cumming, jazz trumpeter Thomas Davis and bassist Phil Ravita.
Upcoming performances this semester include:
• April 13 – Such Fools, featuring Todd Smith, SU web communications manager
• May 11 – Red Letter Day, featuring Suzanna Mallow, SU multimedia assistant; Colleen Clark, assistant professor of music technology; and alumnae Andrea Jones and Becca Doughty
Sponsored by the Whaley Family Foundation and SU's Center for Extended and Lifelong Learning (CELL), admission is free and the public is invited (must be 21 to enter). Charges apply for food and drinks.
For more information call 410-546-6090 or visit the CELL website at www.salisbury.edu/cell.