Monday, March 16, 2015
Delmarva Public Radio Hosts Spring Membership Drive March 27-April 3, April 10-17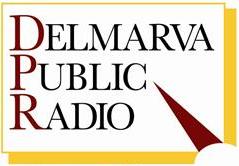 SALISBURY, MD---Spring is in — as well as on — the air at Delmarva Public Radio (DPR).

Organizers hope to raise $120,000 during the stations' annual "Sounds of Spring" membership drive on WSDL 90.7 FM from March 27-April 3, and WSCL 89.5 FM from April 10-17.

"Delmarva Public Radio has over 30,000 weekly listeners, a testament to the important role we play in this region," said Angela Byrd, membership director. "We could not have achieved this without the community's financial support. Gifts to DPR are a key factor in maintaining and improving this service."

This spring, thanks to several donors of $1,000 or more, including the Esther Schoellkopf Kramer Fund, the stations are working on creating a challenge grant.

"The largest and most dependable source of funding for public radio is our listeners," said Byrd. "Whether it's a monthly contribution or a one-time gift, when you give what you can, when you can, it makes a big difference, not only to DPR, but to the entire community."

For information on joining others in contributing toward the challenge grant, to make a monthly or one-time gift, or to volunteer to assist during the drive, call 410-543-6220. Donors also may pledge gifts online at www.delmarvapublicradio.com.