Friday, March 13, 2015
SU Art Galleries Presents 'Boundaries' Photography Exhibit March 26-April 23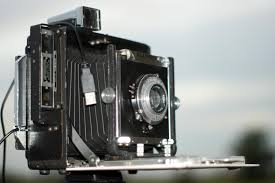 SALISBURY, MD---Salisbury University Art Galleries presents the exhibit "Boundaries," featuring works by members of the Young Photographers Association (YPA), March 26-April 23 at its Downtown Gallery.

A reception is 5-7 p.m. April 17 during the Salisbury Arts & Entertainment District's monthly 3rd Friday celebration.

Up-and-coming photographers often face an array of difficulties, primarily due to limitations in resources and advice. Many photographers find it difficult to jump into the artistic world without going into independent business. The YPA assists young photographers by providing access to the practical industry knowledge, experience, resources and contacts that they need to build sustainable careers in the field.

The association recently held a show in New York based on the concept of "Boundaries," featuring 11 teams from the United States, Canada, and London, England. Four SU student artists who participated in that exhibition — Preeda Dulyachinda, Sasha Dulyachinda, Mary Bell, and Joseph Hodell — return to share their artwork with the community.

Each artist interpreted the theme in a unique way. Preeda's pieces question social ethics in regard to digital photo manipulation and the severe alterations that are made in order to adhere to society's conventions of "beauty."

Sasha's pieces focus on drug culture and the boundaries represented by one's decision to enter into this lifestyle. Bell's works allude to the world of social media, and questions the notion of communication boundaries across large physical distances. Hodell's works showcase the boundaries between safety and danger.

Gallery hours are noon-6 p.m. Wednesday-Friday, noon-4 p.m. Saturdays. Sponsored by SU Art Galleries, admission is free and the public is invited.

For more information call 410-548-2547 or visit the SU Art Galleries website at www.salisbury.edu/universitygalleries.