Tuesday, March 11, 2014
Delmarva Public Radio Hosts 'A Spring Night Out' Sunday, March 30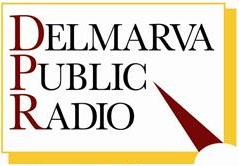 SALISBURY, MD---Delmarva Public Radio (DPR) hosts "A Spring Night Out," a fundraising event in support of the stations, 4-7 p.m. Sunday, March 30, at the historic Avalon Theatre in Easton, MD.

The event takes the place of DPR's "A Silent Night Out" fundraiser, postponed in December due to inclement weather.

The evening features a silent auction, hors d'oeuvres, harp music by DPR classical music host Kara Dahl Russell and a trumpet performance by WSCL volunteer announcer Tom Hehman. Other performers include the Wasmuth Quartet, finalist for the 2014 Chesapeake Chamber Music Competition; the Easton Choral Arts Society; and members of the Columbia Orchestra.

Jazz musician Paul Cullen, formerly of Bad Company, is the master of ceremonies, along with special guests Kathy Bernard and Barbara Kline of the stations' nationally syndicated 2 Boomer Babes Radio Hour.

Also featured are food by The Greens at Easton Club and wine sampling from Hair O' the Dog in Easton, MD, beer tastings with Dogfish Head Craft Brewery, desserts by Touch of Italy, and live and silent auctions.

Tickets are $30 per person or two for $50. For tickets call 410-543-6895 or e-mail Angela Byrd at mabyrd@salisbury.edu. For more information about DPR visit its Web site at www.delmarvapublicradio.net.