Tuesday, March 11, 2014
Henry Discusses 'Banning Foreign Law in a State Near You?' Thursday, March 27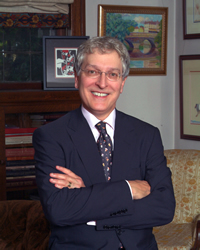 SALISBURY, MD---Should courts consider foreign law in their decision-making process? Legislators in some states have said "No."

The Honorable Robert H. Henry, former chief judge of the U.S. Court of Appeals for the 10th Circuit, delves into the issue as the next speaker in Salisbury University's Bellavance Honors Program Lecture Series.

His presentation, "Banning Foreign Law in a State Near You? Legal Difficulties, Practical Problems," is 7 p.m. Thursday, March 27, in the Worcester Room of the Commons.

Noting that that state legislators have sought to stop courts from considering Sharia and other foreign considerations in the judicial process, Henry discusses the religious freedom and global trade issues that could occur under such bans.

Currently president of Oklahoma City University, Henry is a member of the U.S. Council on Foreign Relations and past chair of the U.S. Conference Committee on International Judicial Relations, appointed by former Supreme Court Chief Justice William Rehnquist.

Sponsored by the Bellavance Honors Program, admission to his talk is free and the public is invited. Light refreshments will be provided.

For more information call 410-677-6556 or visit the SU website at www.salisbury.edu.