'An Evening with Sonia Sanchez' Scheduled Wednesday, February 26
Thursday February 20, 2014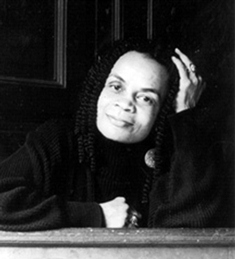 SALISBURY, MD---Salisbury University's Office of Multicultural Student Services presents "An Evening with Sonia Sanchez" 7 p.m. Wednesday, February 26, in Perdue Hall's Bennett Family Auditorium.
The award-winning poet, author, playwright and activist reads from her works.
A pioneer of the Black Arts Movement, Sanchez has been hailed by critics and colleagues alike. Maya Angelou called her "a lion in literature's forest," noting that "when she writes she roars, and when she sleeps other creatures walk gingerly."
The recipient of the Robert Frost Medal for distinguished lifetime service to American poetry and the Langston Hughes Poetry Award, Sanchez was the Laura Carnell Professor of English and Women's Studies at Temple University. Her books include Homecoming, We a BaddDDD People, Homegirls and Handgrenades and Morning Haiku, among more than a dozen others.
In addition to being a contributing editor to Black Scholar and The Journal of African Studies, she has edited an anthology, We Be Word Sorcerers: 25 Stories by Black Americans. BMA: The Sonia Sanchez Literary Review is the first African-American journal that discusses the work of Sanchez and the Black Arts Movement.
The author has earned a National Endowment for the Arts fellowship, the American Book Award (for Homegirls and Handgrenades) and the National Black Caucus of State Legislators' Community Service Award. In addition, she has received a PEW Fellowship in the Arts and the Women International League for Peace and Freedom's Peace and Freedom Award, among other honors.
Vibe lauded, "In all her words, Sanchez grabs your heart." Essence said, "Sanchez's poetry is a must for all readers. Period."
Angelou offered additional praise: "This world is a better place because of Sonia Sanchez: more livable, more laughable, more manageable. I wish millions of people knew that some of the joy in their lives comes from the fact that Sonia Sanchez is writing poetry."
Sponsored by the Office of Multicultural Student Services, Multicultural Alliance of Organizations, Student Government Association Appropriations Committee, Writers-on-the-Shore, and Charles R. and Martha N. Fulton School of Liberal Arts, admission is free and public is invited.
For more information call 410-543-6030 or visit the SU website at www.salisbury.edu.