SU Marketing Students Study Abroad in Scotland
Thursday September 1, 2022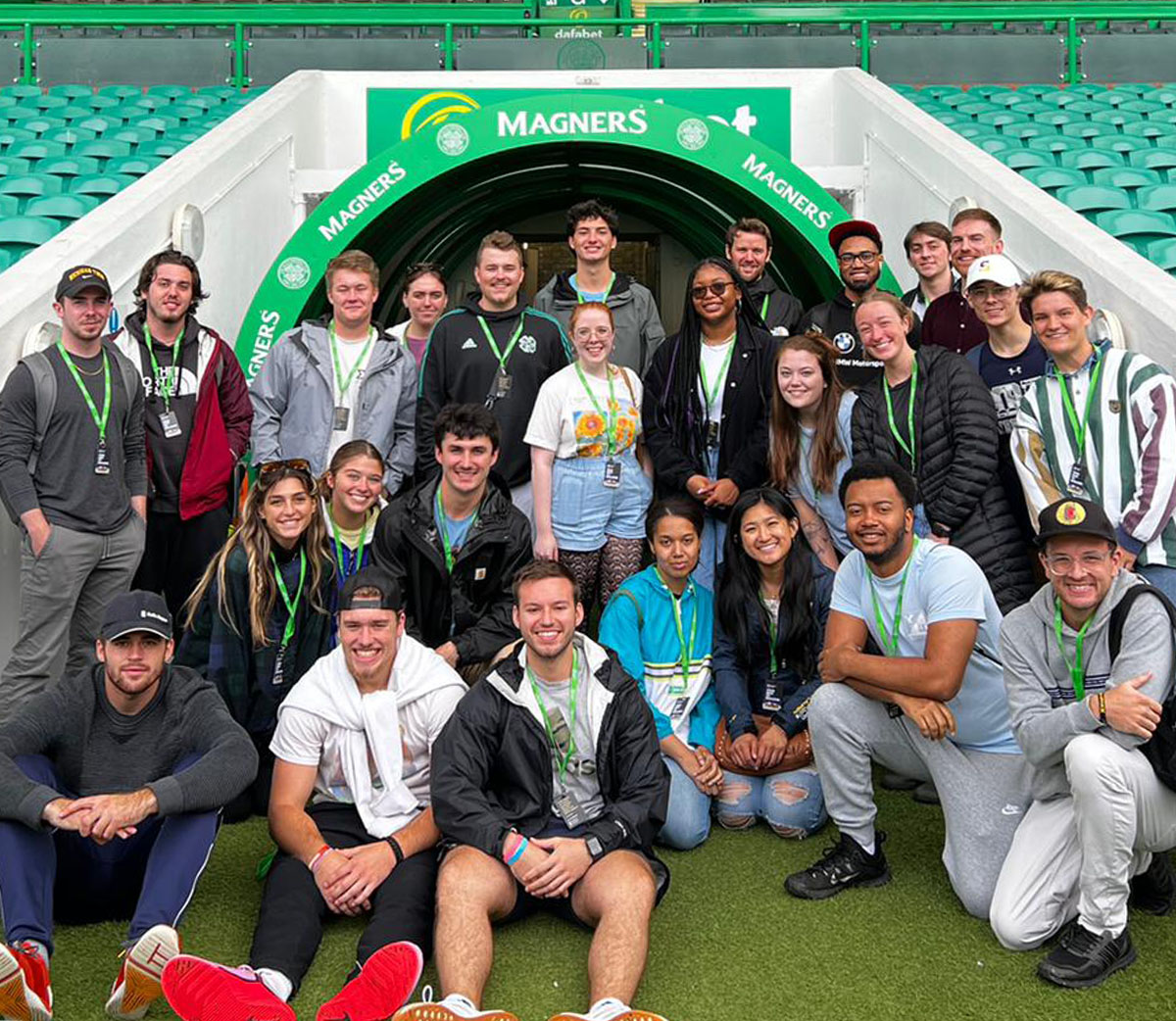 SALISBURY, MD---Drs. Patrick Fennell and Aaron Johnson, assistant professors of marketing in Salisbury University's Franklin P. Perdue School of Business, are leading students in a global marketplace.
As world travel returns to a state of normalcy following COVID-19 restrictions, more than 20 SU students led by Fennell and Johnson recently participated in a newly developed global seminar at the University of Stirling in Scotland.
They joined others from around the world in taking courses such as sports management and global marketing, earning upper-level business elective credits in the process. This cross-cultural seminar immersed students in a global business setting through field assignments and excursions to nearby cities including Glasgow and Edinburgh.
"We really want to introduce students to the global marketplace, which can be a very different environment from what is encountered in the U.S. Not only is this view of the international marketplace potentially beneficial for one's career, but it can also be incredibly life-changing on a personal level, as well," said Fennell, who is slated to lead a global seminar in Costa Rica in January.
While study abroad is an educational pillar throughout SU, the Perdue School specifically aims to instill a global perspective among students and faculty. In the wake of the COVID-19 pandemic, SU's Janet Dudley-Eshbach Center for International Education has worked alongside students and faculty to help rebuild the University's international footprint and re-ignite student interest in study abroad programs.
SU provides opportunities for students to study around the globe in seminars as short as two weeks or for entire semesters through exchange partnerships. Since 2020, the University has worked to find ways to incorporate international elements into classes at SU through globally enhanced courses.
In addition, the recently debuted Salisbury Away program allows SU students to study at over 150 partner institutions across the U.S. and territories such as Puerto Rico, Guam and the Virgin Islands, where students can spend a semester or a summer on exchange.
For more information visit the Dudley-Eshbach Center for International Education webpage.
Learn more about how SU students and faculty are exploring opportunities for greatness and making tomorrow theirs at the SU website.