SU's Conley Earns American Culinary Federation Award
Thursday July 21, 2022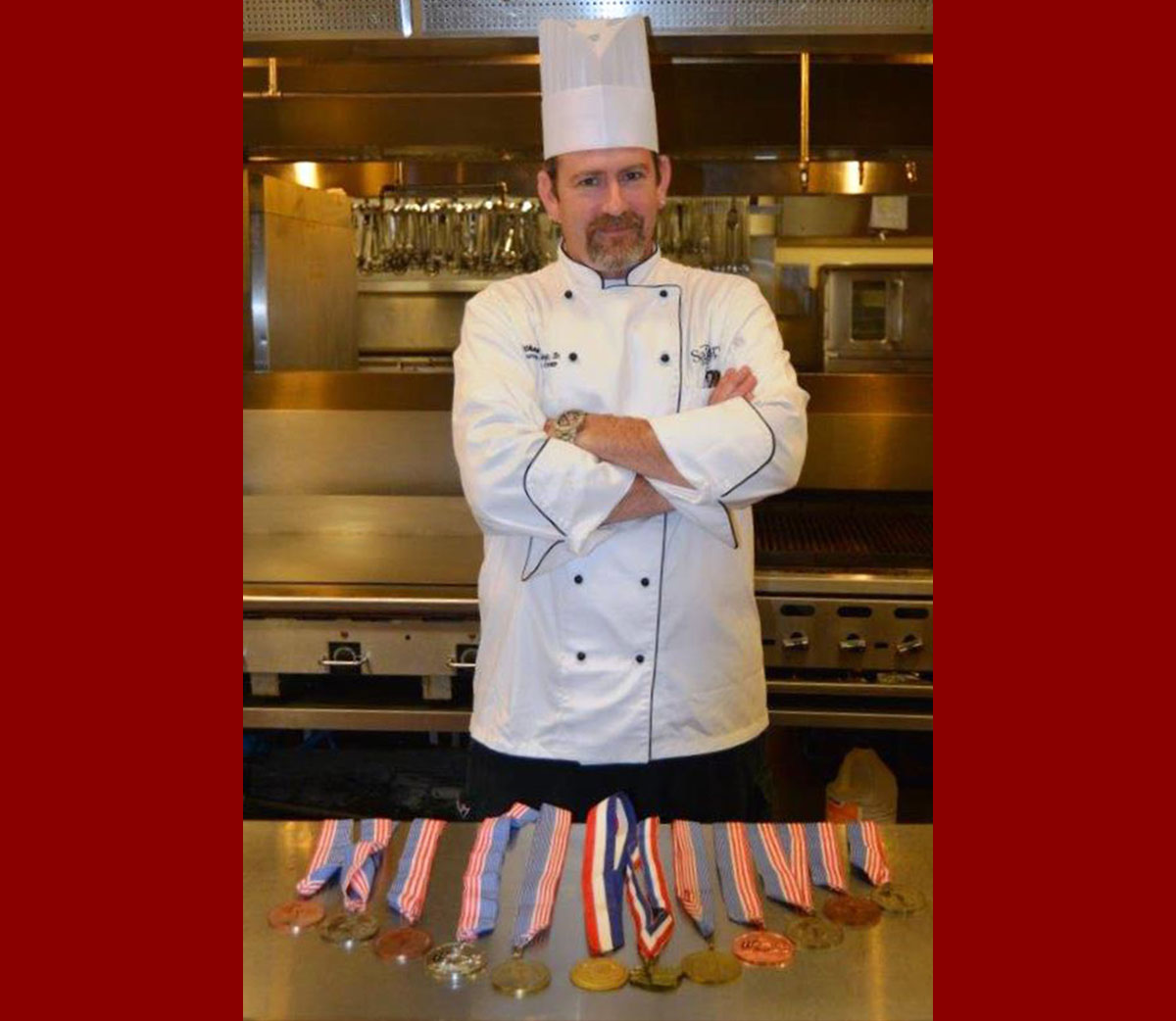 SALISBURY, MD---Matt Conley, catering chef in Salisbury University's Dining Services, has again medaled in an American Culinary Federation competition, bringing home a silver award.
The event was held during the 28th annual Tastes of the World Chef Culinary Conference in Amherst, MA, at which chefs in higher education gathered to learn new methods, trends, training and best practices.
Working with colleagues from other institutions in attendance, Conley created an appetizer (butter-poached shrimp), entrée (rack of lamb) and dessert (panna cotta) for four, as well as a buffet-style meal for 10. The team was judged on teamwork, presentation, nutritional balance, creativity, flavor, texture and service.
Teams used a "mystery basket" of items to create their recipes. They had only one hour to choose their dishes and create their menus.
The competition, held for the first time since 2019, was the culminating event for the conference, which returned in person after transitioning to a virtual format in 2020 and 2021. This marked Conley's 13th medal in 15 years at the competition.
Learn more about how SU students and faculty are exploring opportunities for greatness and making tomorrow theirs at the SU website.
SHARE