SU Foundation Supports Students with Record $1.3 Million in Scholarships
Thursday June 9, 2022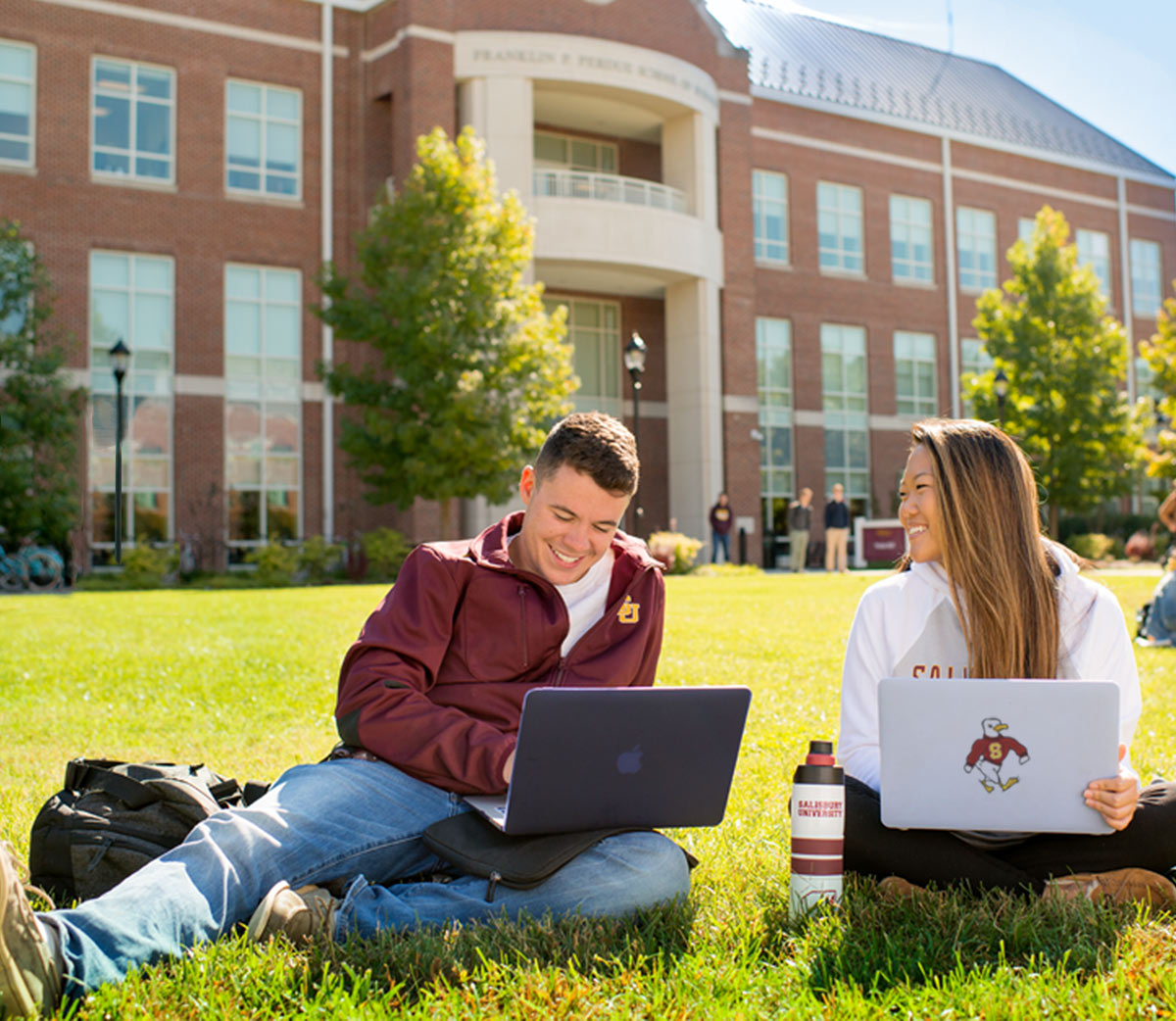 SALISBURY, MD---A Salisbury University education will be even more affordable for many students this fall, thanks to a record $1.3 million in scholarship funding from the Salisbury University Foundation, Inc.
Established in 1973 to accumulate funds by gift and investment to enhance SU, the Foundation saw its assets exceed $100 million for the first time during the 2021-22 fiscal year. This, combined with an increase in donor giving, including the creation of new scholarships for the upcoming academic year, helped fund the record-setting total.
"The mission of the SU Foundation is to support the University and its students," said Jason Curtin, vice president of University advancement and external affairs, and the Foundation's executive director. "These scholarships will make an SU education possible for some who otherwise may not have been able to afford college. For others, it will lessen their financial burden during their time at SU and after graduation, giving them an advantage over their peers."
Foundation-directed scholarships presented to SU students in the past year have included those funded by individuals, families, foundations and businesses. For instance, the Lucy Tull Scholarship, accounting for more than $200,000 of the total given, represents an endowment from its namesake, left to SU as a planned gift in 2006.
Some family-established awards bear names familiar with most in the SU community, including the Fulton, Guerrieri, Henson, Perdue and Seidel Endowment scholarships, and the Clarke Honors Enhancement Scholarship. Others, such as the Wayne and Melissa Judkins Family Scholarship, and Wood-Miller Scholarship, William and Betty Krieger Scholarship, Pauline and Shirley Smith Fund, Andrey C. Christopher Endowment for Education, recognize additional champions of higher education.
Still others, including the Nathan Foundation, Hattie M. Strong Foundation and Pepsi scholarships, represent the organizations and businesses that help fund students' education at SU as part of their commitment to the region.
"Many individuals and organizations know that an investment in SU is an investment in the community," Curtin said. "They recognize the importance of an SU education in shaping the leaders of tomorrow in virtually every field."
Students also will benefit from the Foundation's generosity in the classroom. In the past 12 months, the Foundation has provided more than $400,000 in support for the University's academic programs, placing its total contributions to SU at more than $1.7 million during fiscal year 2022.
These efforts were a direct result of We Are SU: The Campaign for Salisbury University. With a goal of $75 million, the three-year initiative, expected to conclude this summer, represents the largest fundraising effort in campus history.
For more information about the campaign, and how direct and planned gifts can help SU students, visit the We Are SU webpage.
Learn more about how SU students and faculty are exploring opportunities for greatness and making tomorrow theirs at the SU website.
SHARE