Mokar Named 2022 SU Employee of the Year
Wednesday June 8, 2022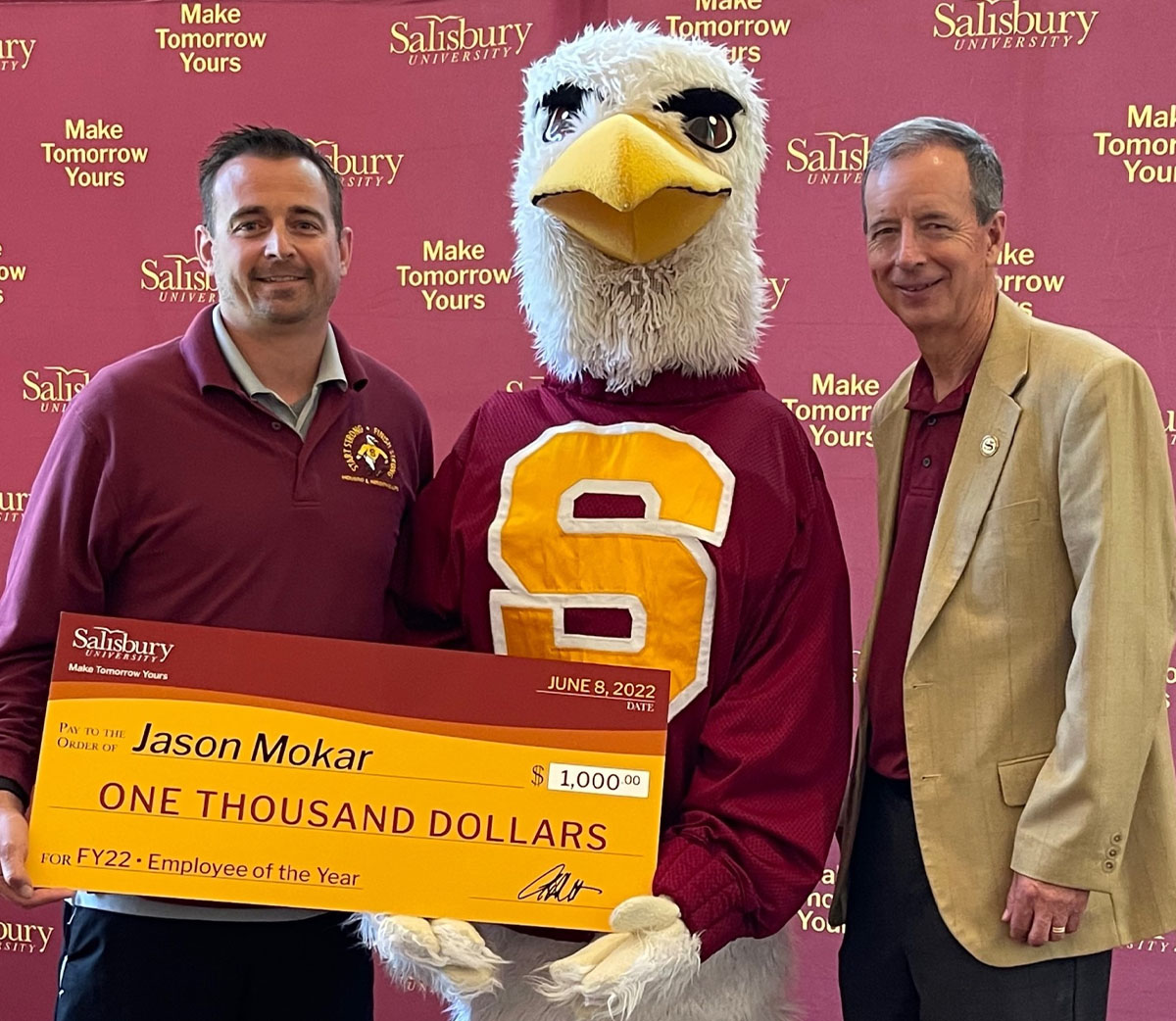 SALISBURY, MD---Jason Mokar, assistant director of housing and residence life, has been named Salisbury University's 2022 Employee of the Year.
Announced during SU's annual Employee Appreciation Day, the award included a $1,000 cash prize and SU parking pass.
Mokar, one of SU's 12 SU Employees of the Month for the 2022 fiscal year, was nominated for his "excellent problem-solving skills and commitment to SU and Housing and Residence Life," according to his nominator, Dave Gutoskey, director of campus housing and residence life.
"During the past year and a half, Jason has been called up on at a moment's notice to troubleshoot and problem solve operational issues that occur in the residence halls," said Gutoskey. "He is regularly the first to work and the last to leave.
"The COVID-19 pandemic has also increased the amount of Jason's day-to-day workload, as the need for emotional support animals has tripled in the past 12 months, which requires multiple meetings and assistance. Jason never loses slight of the importance of the quality of the student/family experience in the residence halls.
Gutoskey also praised Mokar's positive interactions with parents and their students when concerns are raised or questions asked regarding housing and campus life.
"Jason's standard expectation of himself is to always go above and beyond to serve our Residence Life staff, students and their families to ensure they have an experience they will learn from, grow from and cherish."
Learn more about how SU students and faculty are exploring opportunities for greatness and making tomorrow theirs at the SU website.
SHARE