Endowment Supports Future Honors Students, Recognizes Beloved SU Professor
Friday June 10, 2022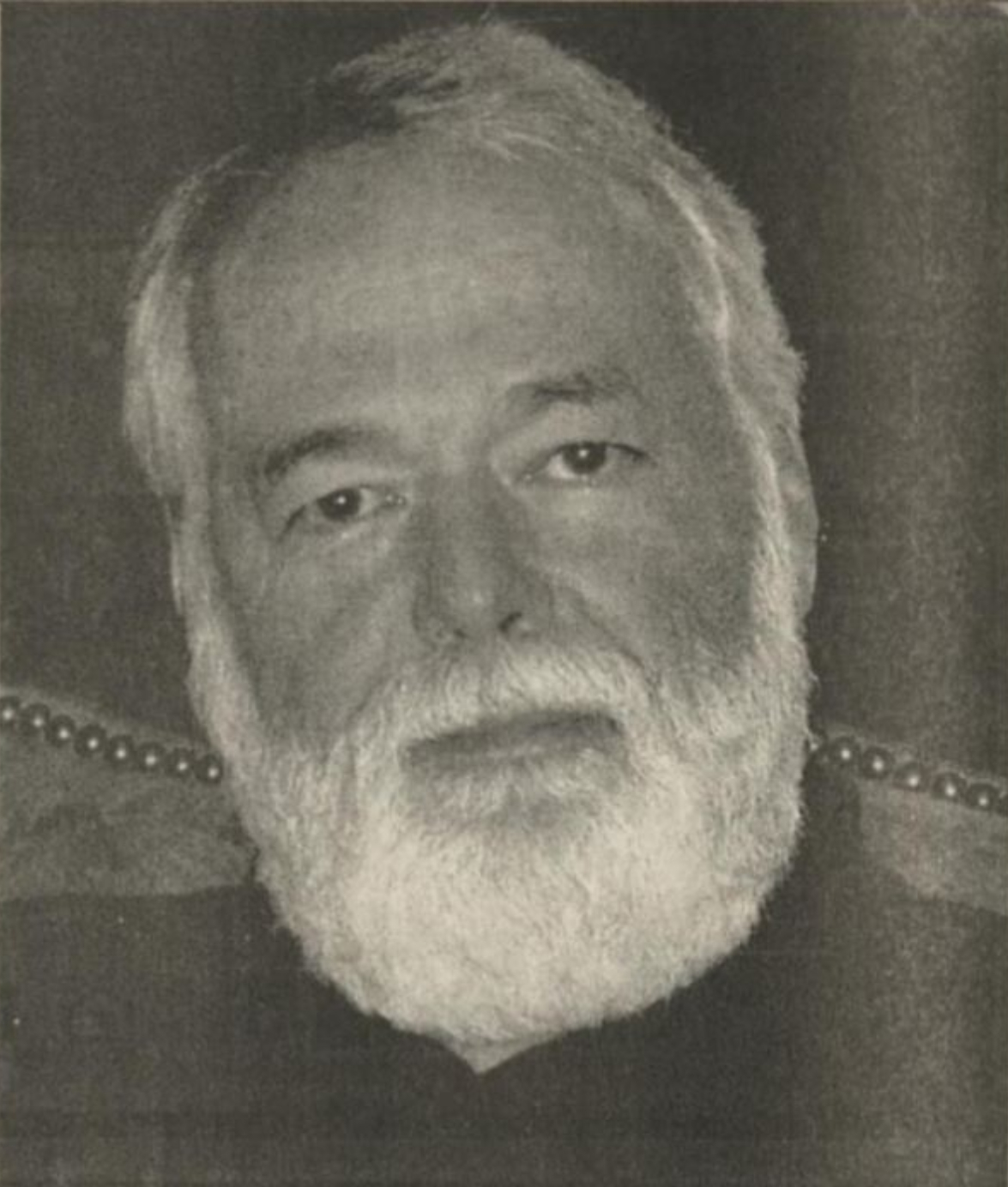 SALISBURY, MD---Robert Moyle '77 is one of countless SU alumni who remember the bond between Dr. Tony Whall and his students, and how he changed their educational experience for the better.
The former director of SU's Thomas E. Bellavance Honors Program, many recall Whall's passion for what he taught – on many occasions even seeing him drop to his knees with arms outstretched toward a student as he pleaded with them to look at things in a new way. Under his guidance, many students discovered their own passions, and went on to find success in graduate programs and rewarding careers they may not have considered before.
"Dr. Whall made an enormous impact on me during my time as an undergraduate," Moyle said. "Many of the lessons I learned from him shaped me as a person and helped me get to where I am today."
Wanting to honor Whall's legacy and make an investment in the current and future students of SU, Moyle gave $10,000 in 2019 to establish the Dr. Tony Whall Endowment, which has now grown to more than $30,000. The endowment celebrates Whall's vision and commitment to develop students through experiential learning and undergraduate research. The funds will make it possible for students to travel to conferences and engage in other experiential learning activities sponsored by the Glenda Chatham and Robert G. Clarke Honors College.
"The fact that Bob Moyle endowed this scholarship in the name of Dr. Tony Whall is profoundly impactful," said Dr. Andrew Martino, dean of the Clarke Honors College. "Dr. Whall's vision is one that began the trajectory for honors education at SU more than 40 years ago."
The honors experience at SU began in 1981, when then SU President Bellavance charged Whall with creating an honors program. The first cohort of about a dozen students from philosophy and humanities disciplines met in a windowless exercise room in the old Tawes Gym, located where Fulton Hall now stands. Over the next 25 years, the program would grow under Whall's leadership. Today, the Clarke Honors College is home to about 400 students of all majors, schools and colleges.
Whall also started the Saunterer, the Clarke Honors College newsletter, which was named the No. 1 Honors Print Newsletter in the U.S. by the National Collegiate Honors Council in 2017 and 2019.
"When I was asked to form the Honors Program in 1980, President Bellavance said that the purpose of the college was to produce 'civil, articulate, productive citizens of the world,'" Whall said. "It was clear to me that we shared a vision of education, one that has been supported by the faculty and administration of the University for the past 42 years, and now by a generous donation from one of SU's distinguished graduates, whose gift will help to make students, truly, productive citizens of the world."
For these students, the SU's honors programs are a vital component of their college experience, and it stays with them long after they graduate. SU honors students represent the University at national conferences, study abroad in countries such as Ecuador and Iceland, engage with the community through unique volunteer experiences, and conduct top-notch research alongside their faculty mentors.
Honors education has produced SU's first Gates Cambridge and Fulbright teaching scholars, as well as the first student to represent SU at the National Conference on Undergraduate Research. Many honors alumni have gone on to graduate, medical, law and other professional programs.
The impact of Moyle's gift means that more Honors students can take part in these life-changing opportunities, including research and presenting their work at national and international conferences. It also gives students a chance to network and enter into professional organizations in a way that may have been cost prohibitive before.
"No matter what the class was, I was challenged and stimulated by the students whose company I have been grateful to be part of these many years," Whall said.
These opportunities for SU students to build their future success are possible thanks in part to generous alumni donors. Others are invited to join Moyle in celebrating Dr. Whall's impact on students by making a gift to the Dr. Tony Whall Endowment. For more information about how direct and planned gifts can help SU students, visit the We Are SU webpage.
Learn more about how SU students and faculty are exploring opportunities for greatness and making tomorrow theirs at the SU website.
SHARE