MASMI Spring Sales Championship Winners Announced
Thursday May 19, 2022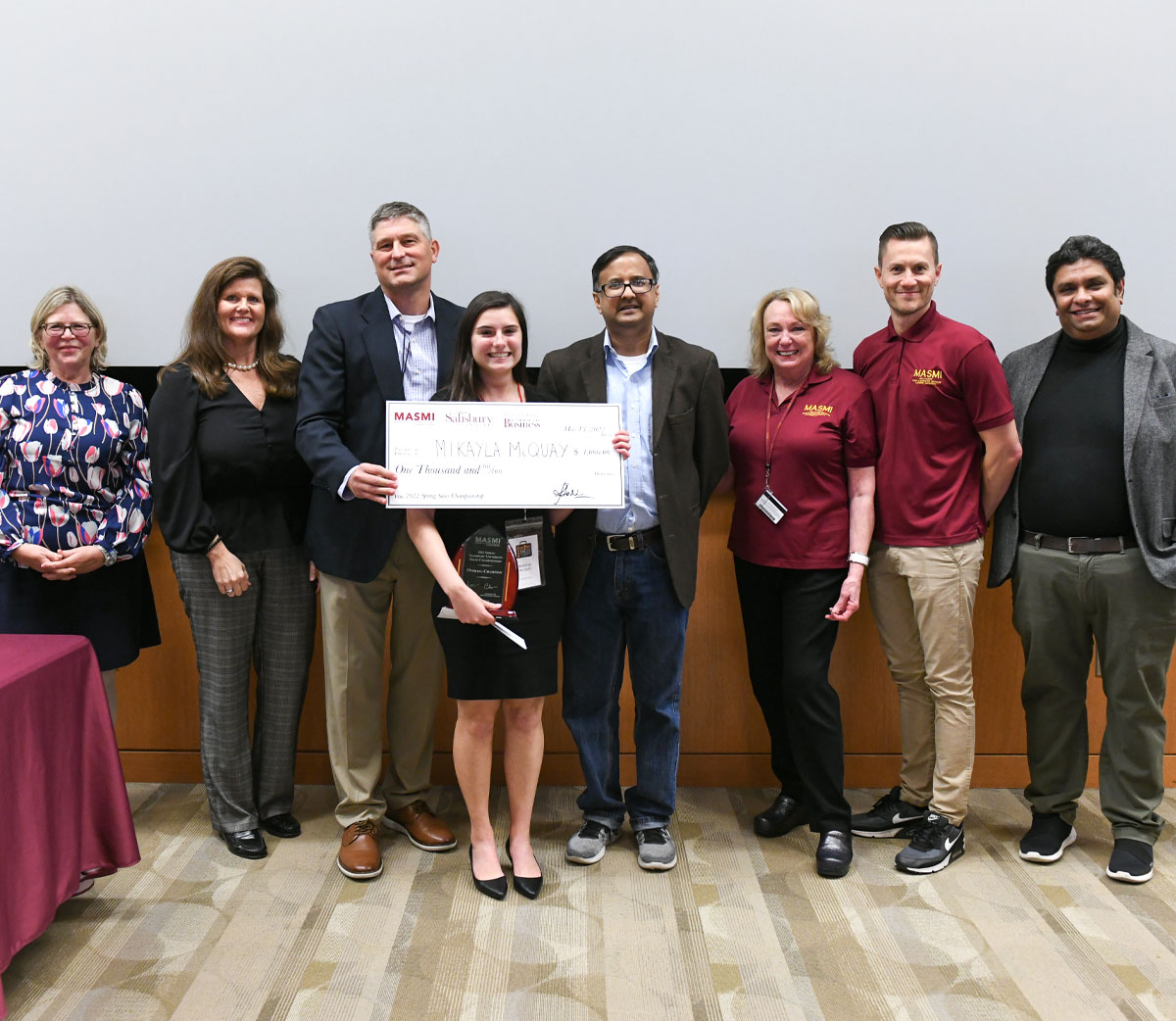 SALISBURY, MD---When it comes to making sales, students in Salisbury University's Franklin P. Perdue School of Business are winners — some of them literally.
Some 61 students recently vied for top honors during the SU Mid-Atlantic Sales and Marketing Institute's (MASMI's) seventh biannual sales championship competition. The event included two contests, one for overall sales and one for elevator pitches.
Mikayla McQuay of Forest Hill, MD, received $1,000 for her first-place finish in the overall sales competition. Runners-up included Brian Hufford of Silver Spring, MD, in second place ($500); Gavin Stephens of Parsonsburg, MD, in third ($200) and Sydney Grossman of Ellicott City, MD, in fourth ($100).
Rachel Cagle of Odenton, MD, topped her competitors in the elevator pitch session, taking home a $100 prize. She was followed by Nicholas Wood of Rockville, MD, in second ($75); and Brandon Epstein of Medford, NJ, in third ($50).
Winners were decided by judges, buyers and observers representing MASMI sponsors and local businesses. The event followed an "etiquette dinner" for the students and corporate partners, also hosted by the institute.
Gold Sponsor Choptank Transport also was the product sponsor. The four finalists were tasked with selling the shipping logistics company's services to its executive vice president, Steve Covey.
Some 27 additional MASMI sponsors sent their senior-level executives to take part in the event.
Learn more about how SU students and faculty are exploring opportunities for greatness and making tomorrow theirs at the SU website.