SU Club Baseball Team Assists at Challengers Opening Day
Friday May 13, 2022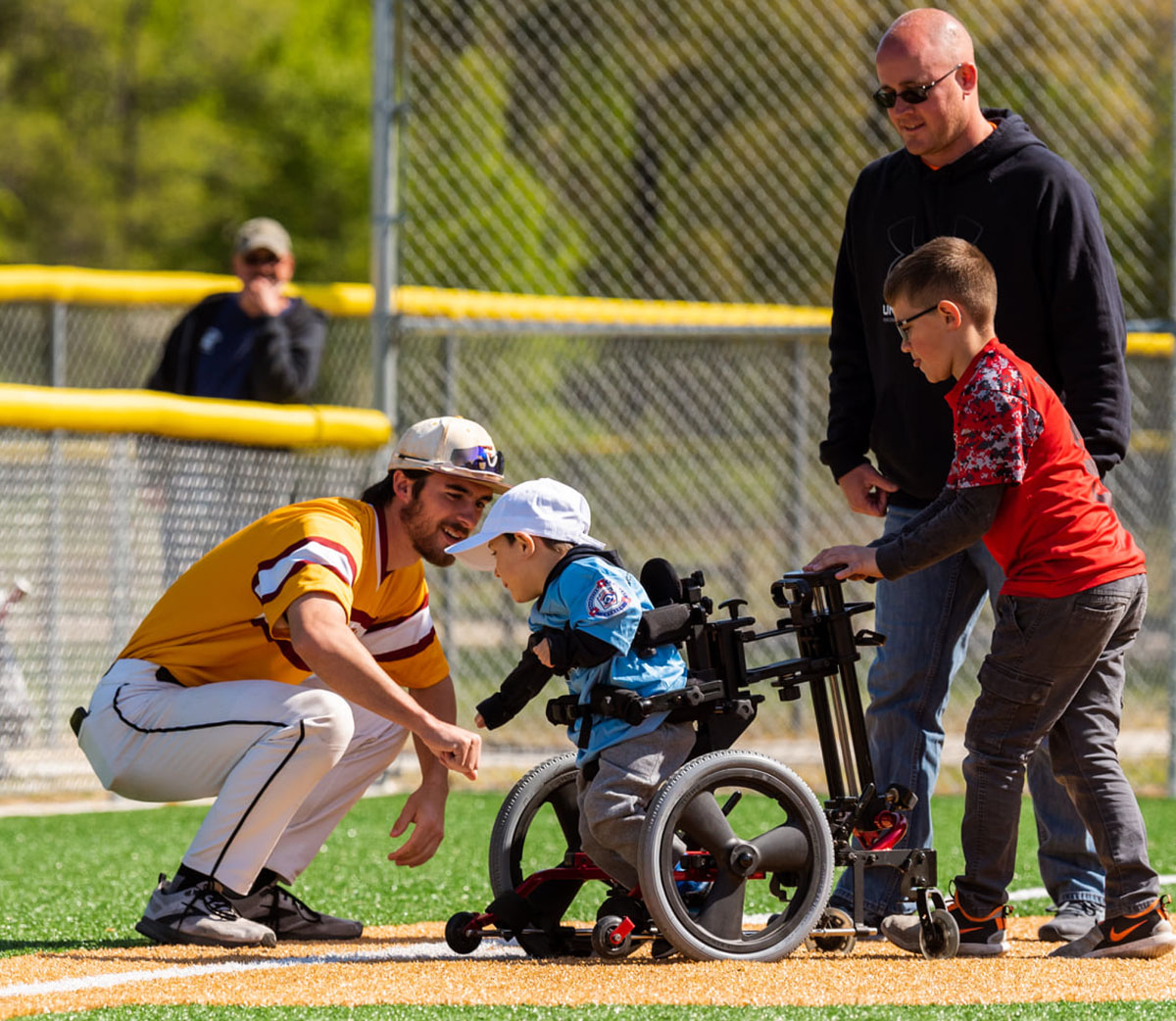 SALISBURY, MD---Members of the Salisbury University Club Baseball Team recently participated in opening day ceremonies for the Wicomico County Little League Challenger Division.
Seventeen SU players participated, walking the opening day parade and assisting in the field during the first games of the season on Field 7 1/2 at the Henry S. Parker Complex – a field built specifically for the Challenger Division, an adaptive baseball program for individuals with physical and intellectual disabilities.
"We all really enjoy being able to help others play the game we all know and love," said Michael Sgaramella, SU club president. "It is one of our most anticipated events of the year. We are a very young team with 11 freshmen, so events like this show them what being a student organization is all about.
"I was really happy and proud of how the team was able to participate and enjoy the Challengers' opening day again. I hope it becomes a tradition SU Club Baseball can help grow and continue for years to come."
The volunteer efforts come near the end of another successful season for the club, which recently won its National Club Baseball Association (NCBA) division and had a strong showing it the regional tournament.
Learn more about how SU students and faculty make tomorrow theirs at the SU website.
SHARE