SU's Nabb Center Designated Local Archive for City of Salisbury Records
Friday May 13, 2022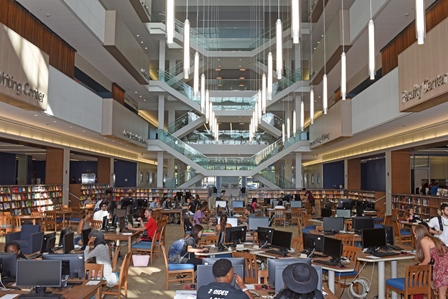 SALISBURY, MD---The Edward H. Nabb Research Center for Delmarva History and Culture has long been known as the home of the region's rich history.
Now, Maryland State Archives has designated the Nabb Center as the official local archives for City of Salisbury permanent records.
When members of the Maryland State Archives recently visited the Nabb Center to assess the potential designation, they were "impressed by facilities … and the enthusiasm of [City of Salisbury Records Administrator] Julie English and [SU archivist] Ian Post to work together in assessing the City of Salisbury records, to create an inventory and plan for the preservation."
"Preservation begins with these types of partnerships," said Post. "Having historical municipal records preserved and accessible nearby will allow students, citizens and other researchers to make important discoveries and connect with their local history."
As part of the partnership, the Nabb Center will preserve and make accessible permanent records from the city and its departments, boards and administrative offices. Once records are transferred, they will be available to the public to use in the Nabb Center's research room, with electronic versions available online.
"Having the Nabb Center as the local archive for our permanent records will allow the city to streamline its record retention process, while providing Salisbury University students and the general public with unprecedented access to important historic and municipal documents," said English.
Learn more about how SU students and faculty make tomorrow theirs at the SU website.

SHARE