SU School of Social Work Announces 2022 Alumni Award Winners
Friday April 8, 2022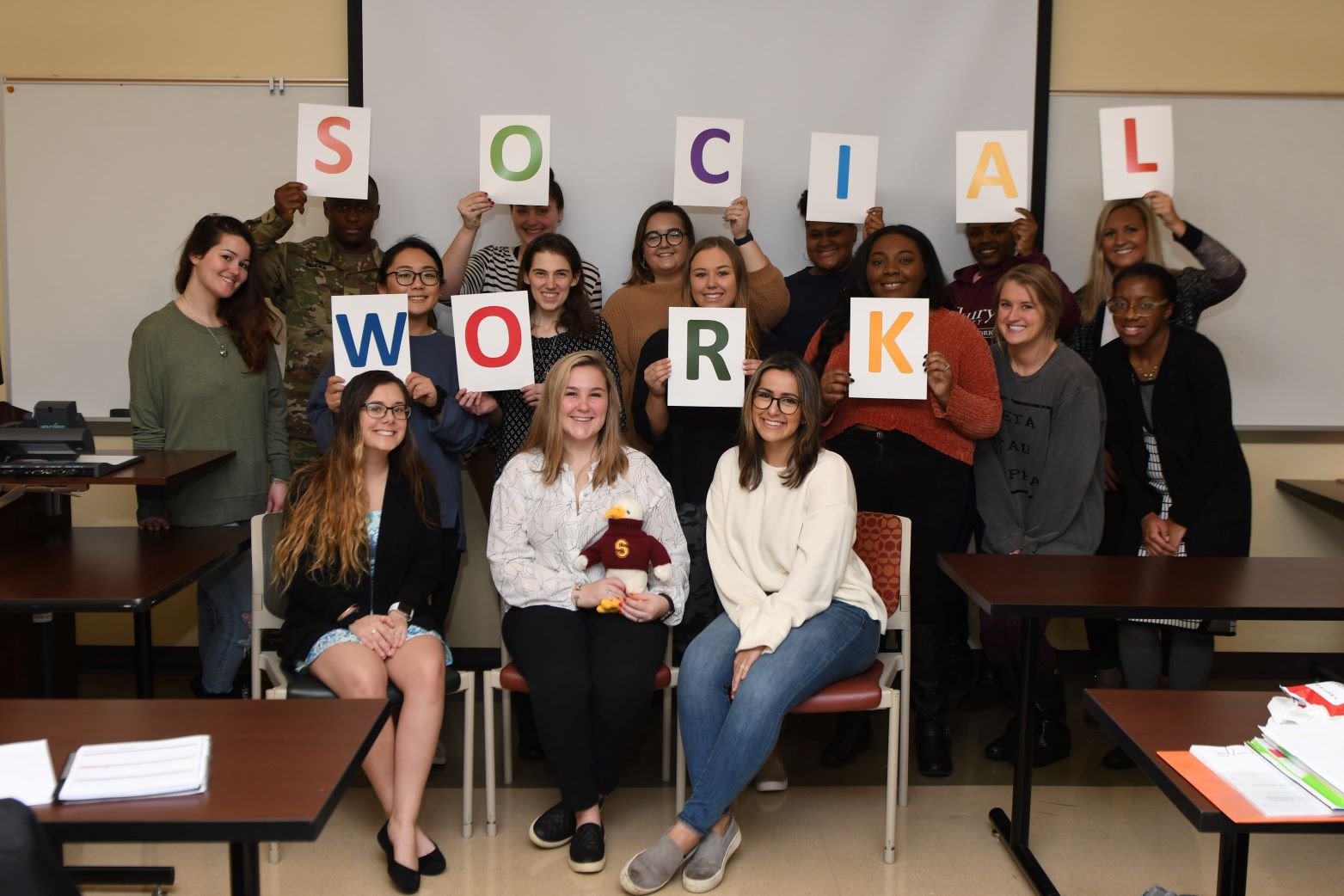 SALISBURY, MD---To culminate Social Work Month in March, the Salisbury University School of Social Work honored two alumnae at its annual Social Work Alumni Awards and Continuing Education Event.
Susan Truitt '06 was recognized as this year's Distinguished Alumni Award winner. Samantha Wilt '12 earned the Rising Professional Alumni Award.
The Distinguished Alumni Award recognizes B.A.S.W. and M.S.W. alumni who graduated more than 10 years prior and demonstrate outstanding contributions to the social work profession and society. Such contributions may include but are not limited to direct practice with individuals, families, and groups; field supervision of social work students; social work education; advocacy; community organization; social policy; research; administration; and program development. These alumni possess strong leadership skills, demonstrate a high standard of professional values and ethical behavior, and are innovators in their practice.
Truitt was lauded for her two decades of intern supervision, problem solving and solution-based leadership, and was called "creative and innovative in her clinical practice and a "champion during the COVID-19 pandemic."
The Rising Professional Alumni Award recognizes B.A.S.W. and M.S.W. graduates within the past 10 years who have demonstrated outstanding contributions to the social work profession and society. These alumni exemplify innovative practices and professional values, and are making remarkable impacts in one or more of the following areas: direct practice, advocacy, research, administration, community organizing, social policy and program development.
Wilt was commended for her technological improvements to processes and program creation and development. Colleagues commended her "compassion and professionalism" as unfailing, adding that her "care and interest is inspirational."
More than 90 alumni, including some of the program's first graduates from the Class of 1978, attended the event. Presenters included Dr. Jennifer Jewell, director of the School of Social Work, and Melissa Murphy Thompson, incoming remote clinical social work faculty. Topics included program updates, including new graduate curriculum and specializations, and a presentation on social media use in practice.
Social Work alumni are encouraged to stay connected by becoming field supervisors; joining the Alumni Advisory Committee; remaining up to date with the latest news by following @SUSocialWork on Facebook, Twitter and Instagram; and joining the "Salisbury University School of Social Work Alumni" groups on Facebook and LinkedIn. For more information visit the social work alumni and friends webpage.
Learn more about how SU students and faculty are exploring opportunities for greatness and making tomorrow theirs at www.salisbury.edu.