Special Event Celebrates Bosserman Center's 30th Anniversary at SU
Wednesday April 6, 2022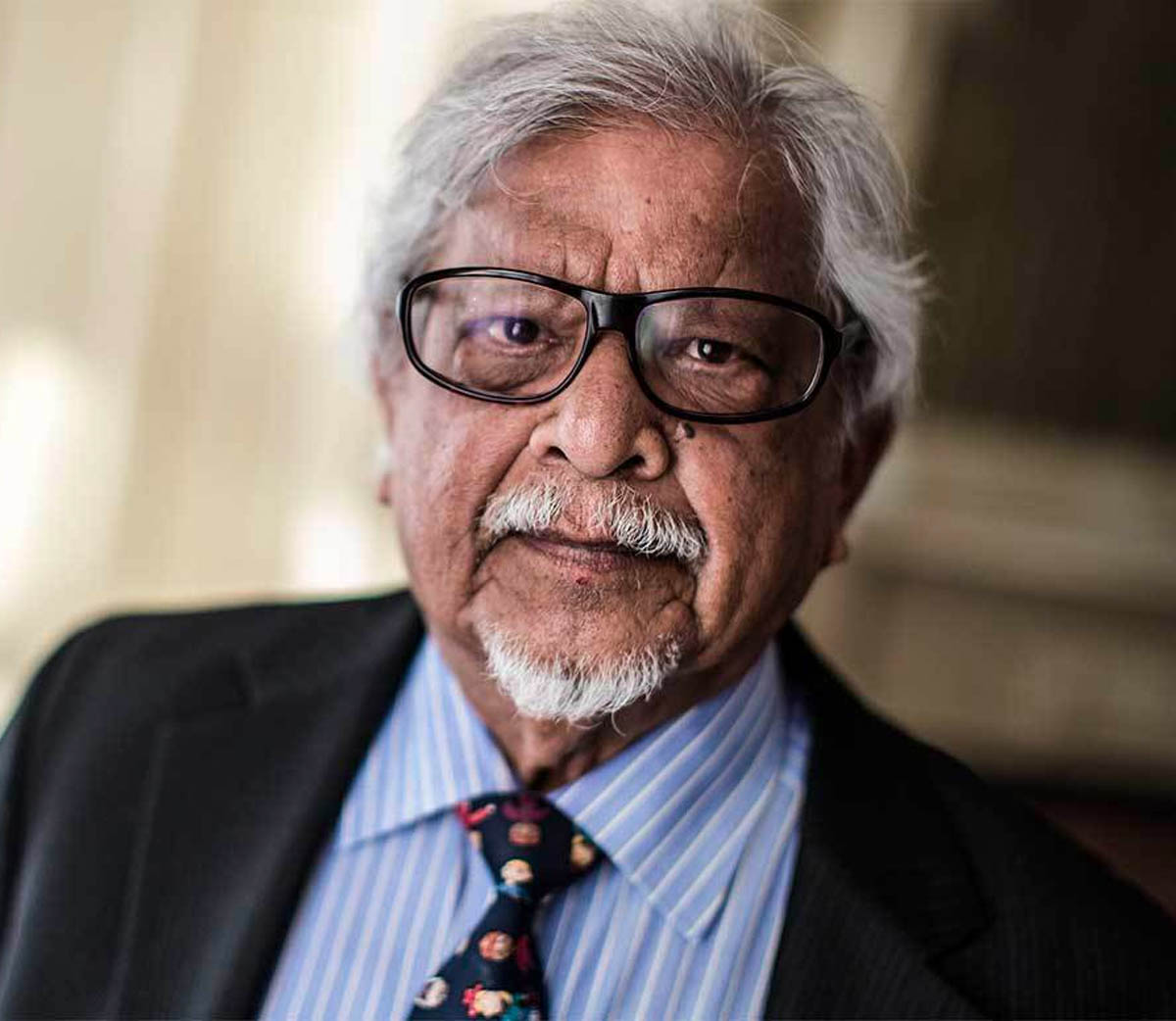 SALISBURY, MD---Opened in 1992 with a $5,000 grant to teach local school students about peace, Salisbury University's Bosserman Center for Conflict Resolution celebrates its 30th anniversary with a special presentation Wednesday, April 20.
The event, from 7-9 p.m., coincides with the continuation of the center's "One Person Can Make a Difference" lecture series. Dr. Arun Gandhi, Bosserman Center senior practitioner and grandson of 20th-century world leader Mahatma Gandhi, discusses "Nonviolence and the World Today" in the Patricia R. Guerrieri Academic Commons Assembly Hall.
Campus leaders and area governmental representatives are expected to join in the celebration of the center, which today works with companies and government agencies around the world.
The hallmark of many SU programs, including the Bosserman Center, is the student-first mentality.
"It doesn't fit the traditional academic model," said Dr. Brian Polkinghorn, director of the Bosserman Center. "The center is not only is a teaching-hospital model, but it provides opportunities for undergraduate and graduate students across campus to get experience that they would otherwise not have access to unless they are already in the profession. It gives them a leg up, but it also merges the traditional classroom training with real life experiential hands-on, mentor supervised opportunities."
Polkinghorn said the staff and students work at the center throughout the year, and many projects go on for years and those projects which would preclude student involvement are often turned down.
"I wanted to be able to build something so that our students can walk out of here, not just with a degree in hand, but a calling card," said Polkinghorn. "They get their degree, or degrees, and they've got this extracurricular experience, and now they're ahead of the game."
One of the center's biggest successes for students came in 2020, when the center became the official host to one of only eight United Nations University Regional Centre of Expertise in the U.S. That connection has helped some 70 SU students earn several different U.N. fellowships in the past two years but more importantly given them access to a global network of other young people who will go on to become leaders in their fields.
In addition to assisting with diplomatic issues, center students and staff take part in internationally recognized research, as well as hands on practice in a variety of areas such as construction mediation and arbitration. They assisted with the building of SU's Henson Science Hall, Conway Hall, Perdue Hall, Patricia R. Guerrieri Academic Commons and more than a dozen facilities throughout the University System of Maryland, connecting the design team's plans and the building team's execution to ensure a smooth process.
Beyond campus, the Bosserman team also worked on projects for the Woodrow Wilson Memorial Bridge in Fort Washington, MD, and the Dwight D. Eisenhower Memorial in Washington, D.C.
"It's one of the most honorable things we've ever done," said Polkinghorn, who happens to be an Eisenhower fan. "This is something where the materials need to be carefully thought out. Will this be able to stand for 400 years?
"There were a couple of people who were on his staff who were still alive [during the project]. They were young privates who were now elderly, retired US Army Generals who were now leading the last campaign in honor of their general, Dwight D. Eisenhower. So we had to get this done right. It came in on time and under budget."
Recently, the center assisted many during the COVID-19 pandemic, helping to move some roadblocks to get 7.5 million doses of the vaccine to Nepal, and working to connect an international manufacturer with a unique, portable refrigeration system, ideal for storing and transporting the vaccine, with those in the U.S. who could help get these vaccines to remote parts of the world.
"What we're doing is connecting the right people," said Polkinghorn. "People have a need, and something is blocking it. We help them find a way."
While most naturally connected to the Department of Conflict Analysis and Dispute Resolution at SU, Polkinghorn is proud that the center also impacts all areas of campus, with students from every school and college taking advantage of what the center offers and able to benefit from its work.
As part of the anniversary event, Gandhi's 88th birthday will be celebrated, and awards and recognition will be presented to students and others who have helped the center thrive over the past 30 years.
"There's a chemistry that works in universities of this size, with our mission, along with leadership that has the vision and means to help support it," said Polkinghorn. "We can't get the job done and have this out-of-the box plan, at a place like this, if we don't have the administration and everyone invested and involved. Thankfully, we do because everyone sees the impact this experiment has had on our students as they move on to become leaders in a variety of fields. It started off with one very small, laudable direction, and has grown into an entity the entire campus can be proud of."
For more information about the Bosserman Center or the 30th Anniversary event including Gandhi's lecture visit the Bosserman Center website.
Learn more about how SU students and faculty are exploring opportunities for greatness and making tomorrow theirs at the SU website.
SHARE