SU Relay For Life April 22
Thursday April 21, 2022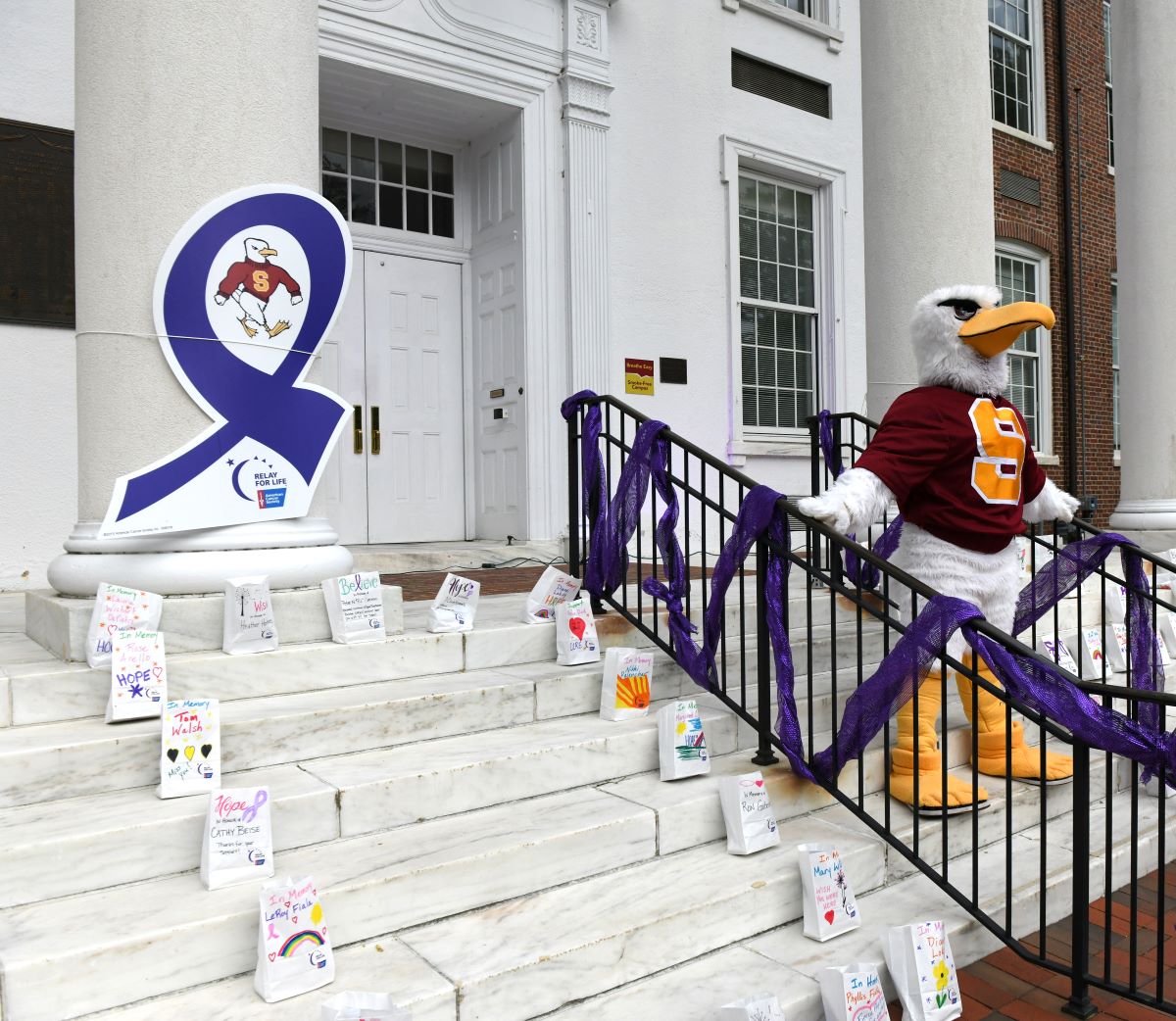 SALISBURY, MD---After recent virtual and smaller-scale events due to the COVID-19 pandemic, Salisbury University's Relay for Life is back at full capacity beginning 6 p.m. Friday, April 22, on Perdue Hall Lawn.
Consistently ranked as one of the top college fundraisers for the American Cancer Society (ACS), SU has raised more than $1.2 million for the organization since the University's first Relay for Life in 2002. Nearly $30,000 already has been raised for 2022. This year's goal is $35,000.
The 21st edition of the SU event includes a celebration of cancer survivors and caregivers beginning with a "survivor & caregiver lap" as other participants line the course to celebrate those survivors in attendance.
As the sun sets, luminaria are illuminated to remember those who lost their battle with cancer and to honor those who have won the fight.
The event runs until midnight. Live entertainment from AMP Studio, dancing, twirling and Zumba; select SU staff taking pies to the face; and other fun activities will take place. Some Food will be available for purchase.
To start a team or to donate, visit the SU Relay for Life webpage.
For more information email Relay For Life Chair, Courtney Harris.