SU Theatre Presents 'Mamma Mia!' March 31-April 3
Friday March 4, 2022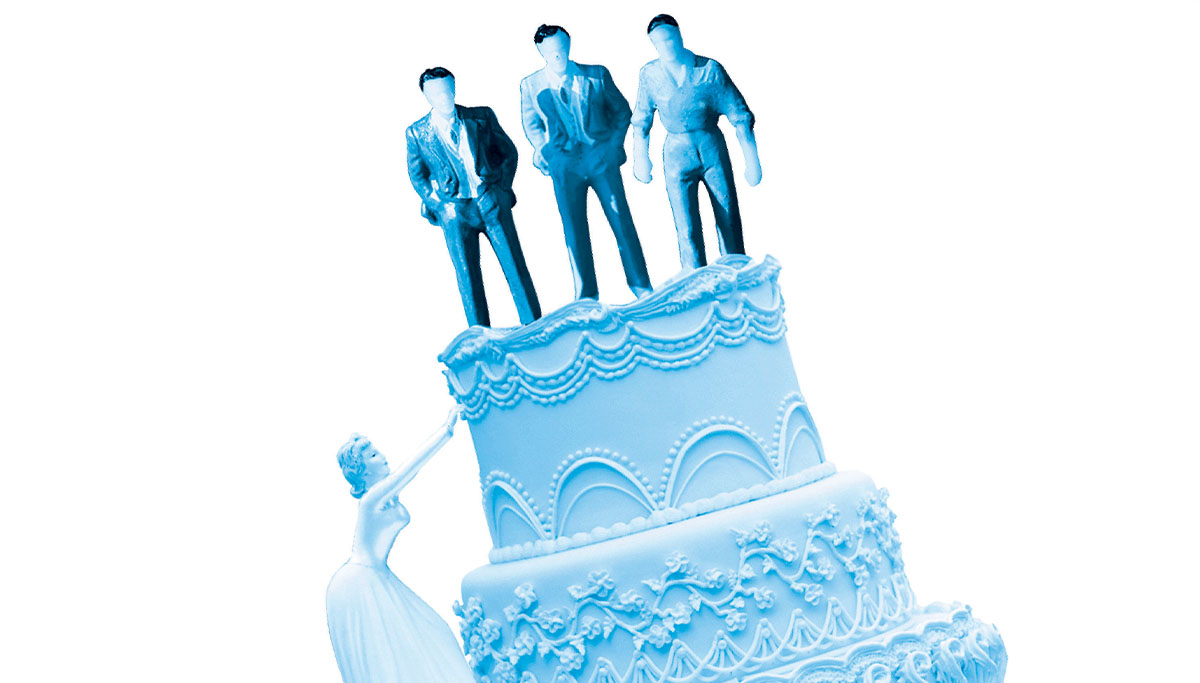 SALISBURY, MD---Salisbury University's Bobbi Biron Theatre Program presents Catherine Johnson's award-winning musical Mamma Mia! Thursday-Sunday, March 31-April 3, in Holloway Hall Auditorium.
Directed by Blake Harris, curtain is 7:30 p.m., 2 p.m. Sunday.
With more than 20 songs by pop supergroup ABBA (including "Dancing Queen," "Money Money Money," "Super Trouper" and "The Winner Takes It All"), this musical has earned critical acclaim. The story unfolds as Donna prepares her charming island hotel for her daughter Sophie's big wedding, only to discover the bride-to-be has invited her mother's old flings to the wedding in an effort to find her father.
While more than 65 million audience members have seen this hit musical worldwide, Salisbury audiences get to see a fresh, new take on this upbeat jukebox musical.
The cast includes Daelyn Funk as Donna, Haley Nestel as Sophie, Morgan Rush as Tanya, Alyassa Chiarelli as Rosie and Brett Stiles as Sam. Additional cast members are Erin Bourn, Megan Bradley, Davion Childs, Spencer Trey Cormier, Grayson Crosby, Allison Dincau, Seren Gross, James Hansel, Bridget Hayes, Jordan Leonici, Sophia Merbaum, Jake Nail, Trystan Rioux, Jacob Rudland, Bella Shade, Sarah Sheppard, Molly Witkin and Bryce Young.
Music direction is by Dr. William Folger and choreography is by Shelby Trenary. Costume design is by Leslie Yarmo and Melissa Flores. Scenic design is by Michael Bennett Lewis and lighting design is by Tláloc López-Watermann. Sound design is by Justin Schmitz. Michael Desper is the technical director. Andrea Sicoli stage manages. Meghan Baker is the assistant director.
Sponsored by the Music, Theatre and Dance Department, admission is $25; $20 for senior; $10 for SU faculty, staff; and $5 for students. For tickets, visit the online ticket office.
All attendees at SU events are required to wear a mask while in the audience, regardless of vaccination status. Attendees may be asked to leave an event for non-compliance.
Those planning to park on campus must register in advance for a free parking pass through parking services.
For more information call 410-548-9133 or visit the SU website.
SHARE