We Are SU Campaign Update from Vice President of Advancement and External Affairs
Thursday March 31, 2022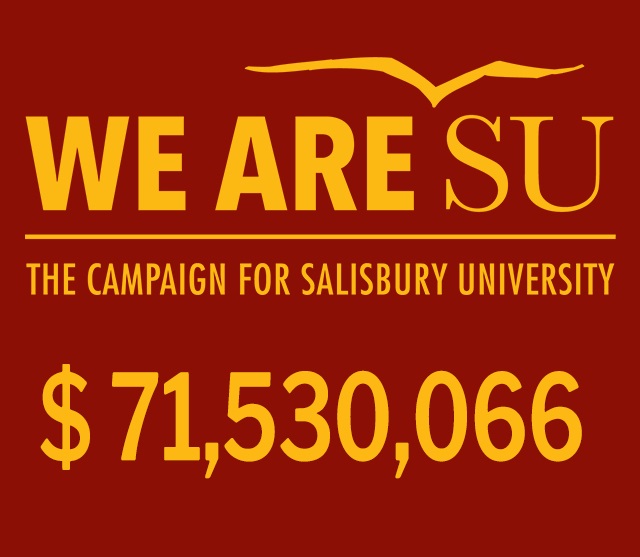 Thank you for enjoying this latest version of the We Are SU Campaign for Salisbury University e-Newsletter. We have made so much progress on our $75 million goal since we publicly launched back in the summer of 2019. We are at the point of raising nearly $72 million because of the generosity of so many. We are grateful for your support of our students, faculty and staff through scholarships, program and research endowments, and operating funds. Whether you have provided a $10 annual fund gift through the phonathon or established a $25,000 scholarship endowment working with a development officer, it has ALL made a huge difference.
One particular area of significant growth in supporting the We Are SU Campaign has been through the power of a planned gift by donors. Making Salisbury University a beneficiary of your will, estate, IRA or other retirement assets, insurance, real estate, etc. is an easy way to support SU now, but with future assets. The development team and I can help make this an easy process for you to consider as you make a profound impact on areas across campus. Please contact me at jecurtin@salisbury.edu if you would like to learn more.
We hope to complete the campaign later this summer in conjunction with the retirement of SU President Charles Wight. If you have been waiting to help us successfully close out the campaign with your meaningful gift, I invite you to do so now. Together, We Are SU!
Jason Curtin '98
Vice President of Advancement and External Affairs
Executive Director of SU Foundation, Inc.
Salisbury University
SHARE