SU Hosts Annual Percussion Festival April 20-23
Wednesday March 30, 2022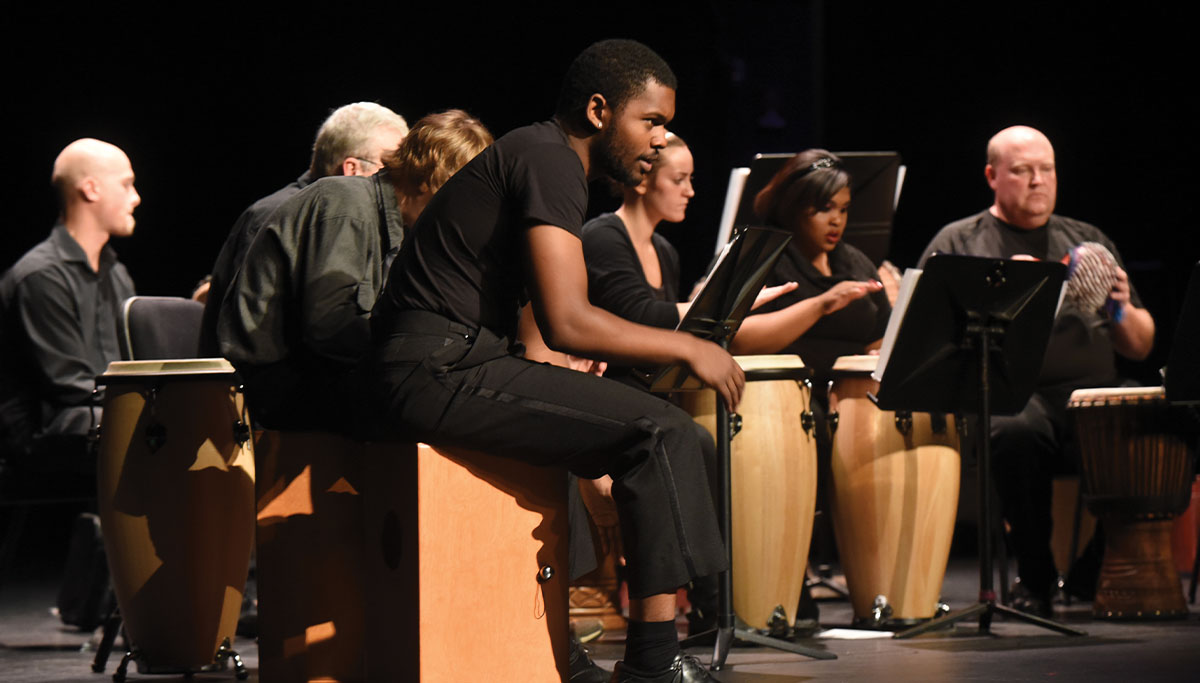 SALISBURY, MD---Salisbury University's Music, Theatre and Dance Department hosts its annual Salisbury Percussion Festival Wednesday-Saturday, April 20-23.
Events are 7:30 p.m. in Holloway Hall Auditorium. Performances include:
Wednesday, April 20 – Chris Lankford Percussion Recital: Lankford, a music major, performs his junior recital, joined by fellow SU percussion students.
Thursday, April 21 – An Evening of Percussion: The Salisbury University Percussion Ensemble, directed by Eric Shuster, presents is spring program.
Friday, April 22 – Tambor Fantasma Concert: The Buenos Aires-based percussion ensemble performs Timber by American composer Michael Gordon.
Saturday, April 23 – World Drum Experience: The World Drum Experience, directed by Ted Nichols, concludes the festival with a mix of world music and fusion elements.
Admission is free and the public is invited. Tickets are available from the online SU Box Office.
Those planning to park on campus must register in advance for a free parking pass.
For more information call 410-543-6228 or visit the SU website.
SHARE