Salisbury Black History Walking Tour Developed by SU Student
Tuesday February 22, 2022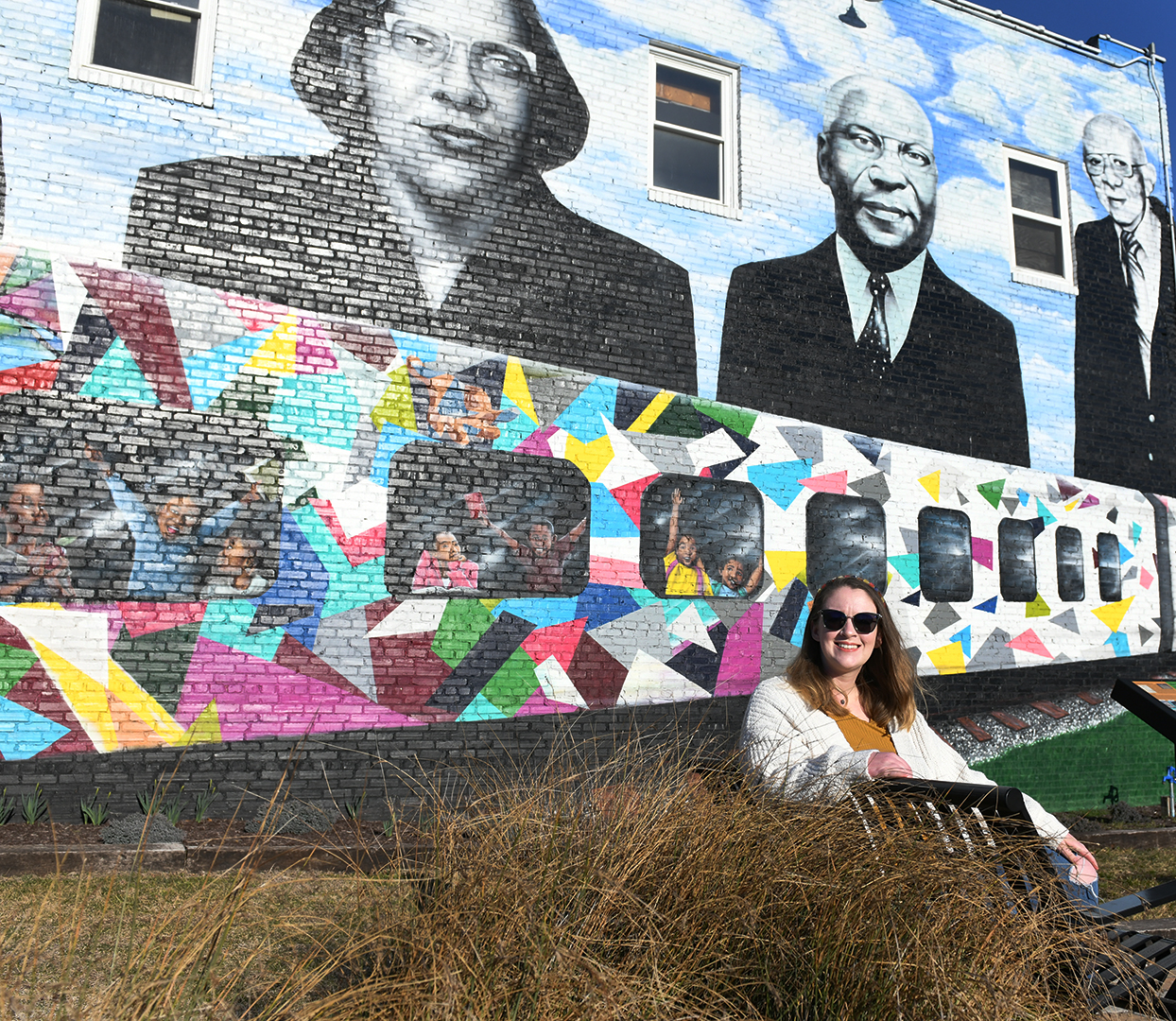 SALISBURY, MD---Salisbury University graduate history student Allison Stancil, a digital humanities intern for SU's Edward H. Nabb Research Center for Delmarva History and Culture last semester, has made it easier to trace the footsteps of the past with a walking tour highlighting Salisbury's Black history.
The tour is available free online at https://theclio.com/tour/2090/1 and can be downloaded for use on the walk without cell service.
While many of the buildings, homes and businesses that once were integral to the Black community are no longer standing, Stancil's tour takes participants to key areas and to important neighborhoods such as Georgetown, Cuba, California and Jersey.
Stancil, who grew up in Pocomoke City, MD, and has driven these streets hundreds of times, said she didn't know much about these areas before taking on the project. She believes many others may have similarly limited knowledge.
"I had no clue what I was getting into," she said. "I grew up in the area, and, for all intents and purposes I've lived in the area, at times in Salisbury. I was pretty ignorant to most of the Black history of the area and most of the history in general.
"For example, I'd driven by the [Charles H.] Chipman [Cultural] Center hundreds of times, and I couldn't even recall seeing the building before. I had a feeling that's probably how many locals are."
The tour takes a real look at Black history of Salisbury, including the tragedies of lynching, segregation and "urban renewal."
The creation of the Church Street Mural, by artist Paul Boyd III, and accompanying park; the preservation of the John Wesley Methodist Episcopal Church as the Charles H. Chipman Cultural Center; and other ongoing initiatives show the city's efforts to honor the legacy of its Black history and culture.
While Stancil is happy with the outcome of her project, she believes it's just a small step toward ensuring that history is recognized and remembered.
"I think that my project is important, but I think we have to go back to the fact that I am white," she said. "This is a good start, but we need to have more projects, more publications even on the local sphere that put forth Black voices, Black stories. There are books that are being published, there are different community initiatives, but there needs to be more.
"I hope that local governments and foundations are willing to put in more work and resources to have more projects like this that are done by people of color and minorities because those are the most important projects."
While the walking tour is best experienced in person, Stancil's project also provides resources those who may no longer be in the area, or have never set foot in Salisbury.
"The walking aspect is nice. If you are local you can go and see the areas," she said. "That's why I took photos of each of the locations and posted them so there are these recent photos and you can see the older documents. It's also for those who can't do the walking tour. They can still learn about Salisbury's history."
The project required her to create something with the majority of the information coming from the Nabb Center's archives. While she didn't know much about the subject when she started, Stancil was happy with the amount of information available.
"I had access to all of the Nabb Center's digital archives, and it was amazing," she said. "The majority of documents in the walking tour are from the digital archives. Thankfully, the Nabb Center has a lot of information from local Black Salisburians. Hopefully people learn that the center has these resources and will examine what else the Nabb Center has in regards to Black history."
She also hopes even more members the public will entrust the Nabb Center with their history, whether that be stories, interviews or physical items.
"I hope the tour educates, but it's also a call to action so that hopefully more projects will be created about the area's Black history or other marginalized communities in the area," Stancil said. "It's also a way to let communities to know that it's OK to entrust the Nabb Center with their records – that they are welcome and will be protected."
The Nabb Center, in SU's Patricia R. Guerrieri Academic Commons, is a wealth of Delmarva history. Much of its archive is available digitally at the Nabb website.
Learn more about how SU students and faculty make tomorrow theirs at the SU website.
SHARE