SU's Conflict Analysis and Dispute Resolution Master's Program Hosts Open House
Tuesday February 22, 2022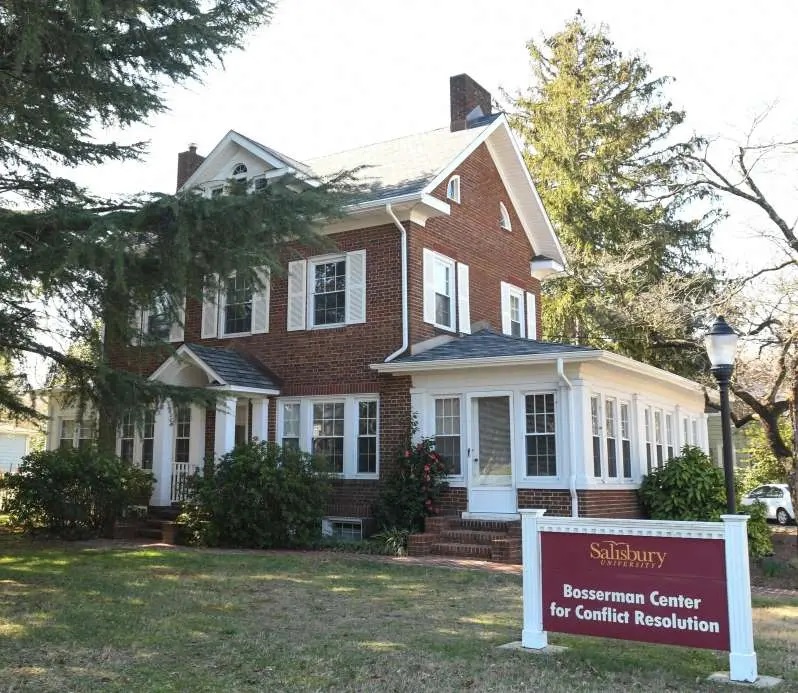 SALISBURY, MD---Salisbury University's M.A. in Conflict Analysis and Dispute Resolution (CADR) Program hosts an open house for those interested in learning about the opportunities it can provide noon-1:30 p.m. Monday, February 28, at the Bosserman Center for Conflict Resolution, 1100 Camden Ave., at the corner of West College and Camden Avenues.
SU's master's program in CADR, the second-ranked program of its kind in the nation by Schools.com, addresses the growing need for highly skilled conflict resolution practitioners to work within judicial, governmental, social services and private sector systems. This is a quickly growing field, with governments and corporations increasingly using mediation and other conflict resolution processes in their day-to-day operations.
CADR graduates are equipped for careers in a wide variety of fields, including private-sector alternative dispute resolution; organizational management; human-resources management; law enforcement and work with courts; post-conflict development; domestic and international non-governmental organizations; nonprofit organizations; and governmental agencies.
Admission is free and the public is invited. For more information email Program Director Dr. Jacques Koko.
Learn more about how SU students and faculty are exploring opportunities for greatness and making tomorrow theirs at the SU website.
SHARE