SU Volunteers for the Holidays and Beyond
Monday November 28, 2022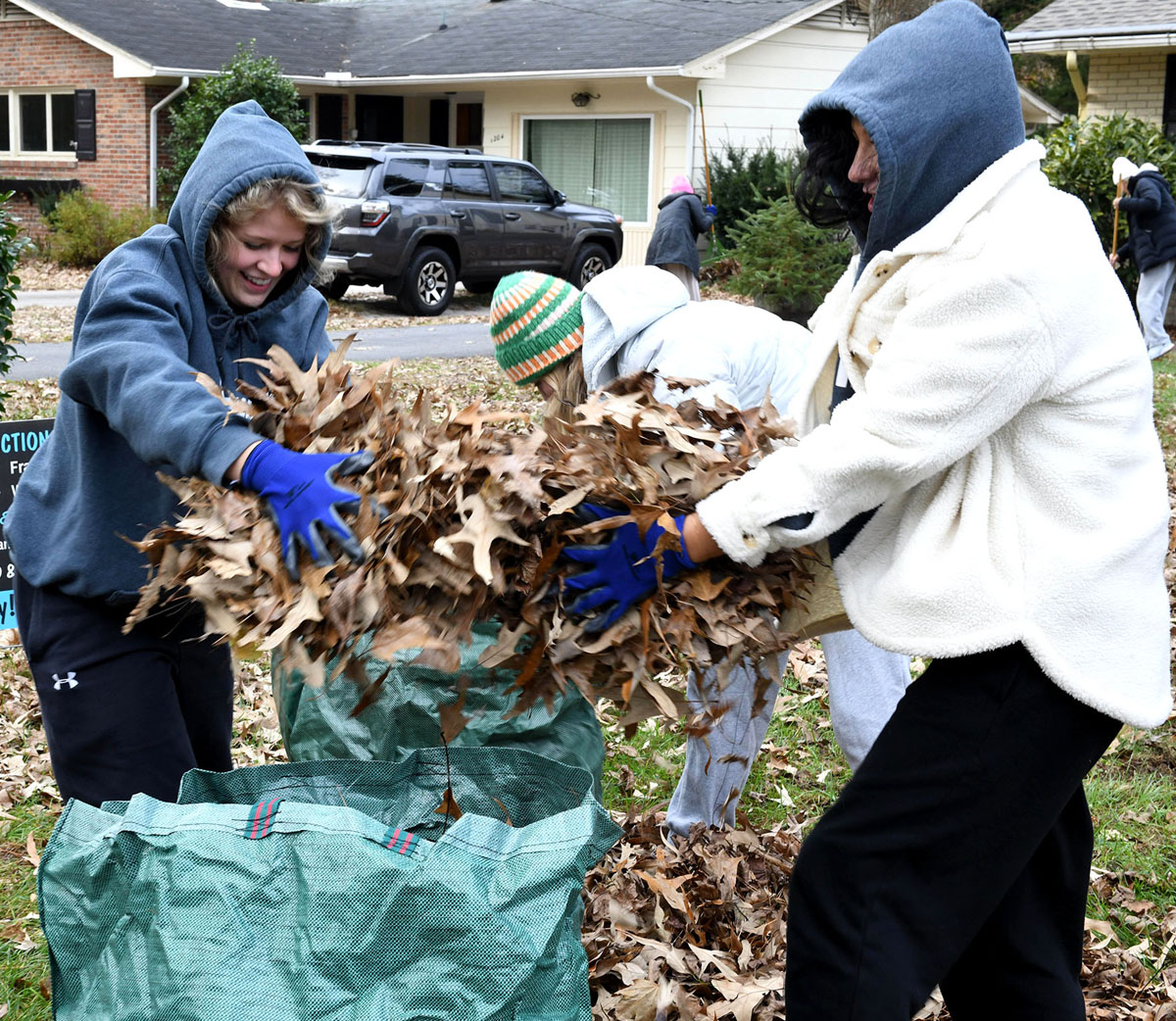 SALISBURY, MD---Salisbury University students, faculty and staff are preparing for the holidays with projects that benefit the whole community and beyond. This year's efforts include:
BE A SANTA TO A SENIOR: The Administration and Finance Division again is participating in the "Be a Santa to a Senior" program through Home Instead Senior Care, benefitting senior citizens who are in local care facilities or alone for the holidays. The program allows SU community members to provide gifts for seniors who may be alone or financially challenged.
TOYS FOR TOTS: The Franklin P. Perdue School of Business again is collecting toys for the U.S. Marine Corps' Toys for Tots program.
SALVATION ARMY RED KETTLE CAMPAIGN: Faculty and staff in the Perdue School also are volunteering their time for the Salvation Army's Red Kettle Campaign around the Salisbury area this December.
DONATING HOLIDAY MEALS: SU student-athletes gather items to donate a full holiday meals to local families in need for Thanksgiving and Christmas. Members of the men's lacrosse, women's soccer, men's and women's swimming, and club teams are participating.
CHILDREN'S CHRISTMAS SHOPPING TOUR: Students in SU's Glenda Chatham and Robert G. Clarke Honors College will join others on campus to volunteer at this year's Salisbury Jaycees Children's Christmas Shopping Tour, which provides gifts to some 200 less fortunate children in Wicomico County.
MARYLAND CHARITY CAMPAIGN: Throughout the season, SU faculty and staff donate to organizations across the state through the Maryland Charity Campaign. The program raises more than $3 million annually for Maryland non-profits.
SERVING AT HALO: Members of the SU baseball team purchase breakfast items, prepare and serve the meal, and clean afterward at Hope and Life Outreach Ministries' (HALO's) outreach center every Friday throughout the year.
CHESAPEAKE HOUSING MISSION: SU volunteers give their time and effort to make others' lives a little easier, working with Chesapeake Housing Mission to build wheelchair ramps for homes in the area. Since the partnership was established in 2014, SU community members have contributed more than 8,000 volunteer hours.
18th ANNUAL BIG EVENT: Hundreds of students came together to help beautify the city in November, volunteering at more than 40 homes near campus to rake leaves and clear yard waste for those in need of assistance.
CONNECTING WITH LOCAL YOUTH: Members of SU's Club Baseball assist with youth sports in the area, volunteering as umpires and coaches for local youth organizations and assisting with Wicomico County Little League Challenger Division - an adaptive baseball program for individuals with physical and intellectual disabilities. Many of SU's varsity teams hold youth games to connect with future Sea Gulls. The men's and women's cross country and track and field teams recently volunteered at the Wicomico County elementary cross country championships.
HELPING SENIOR CITIZENS: Student intern investigators from SU's Fraud and Forensic Accounting Certificate Program spoke at the Chincoteague, VA, Police Department's annual senior luncheon in November to educate attendees on internet and high-tech safety as part of an ongoing effort to curb senior financial fraud.
Learn more about SU and opportunities to Make Tomorrow Yours at the SU website.