ESRGC Awarded $2.44 Million Grant for Maryland Broadband Project
Wednesday November 16, 2022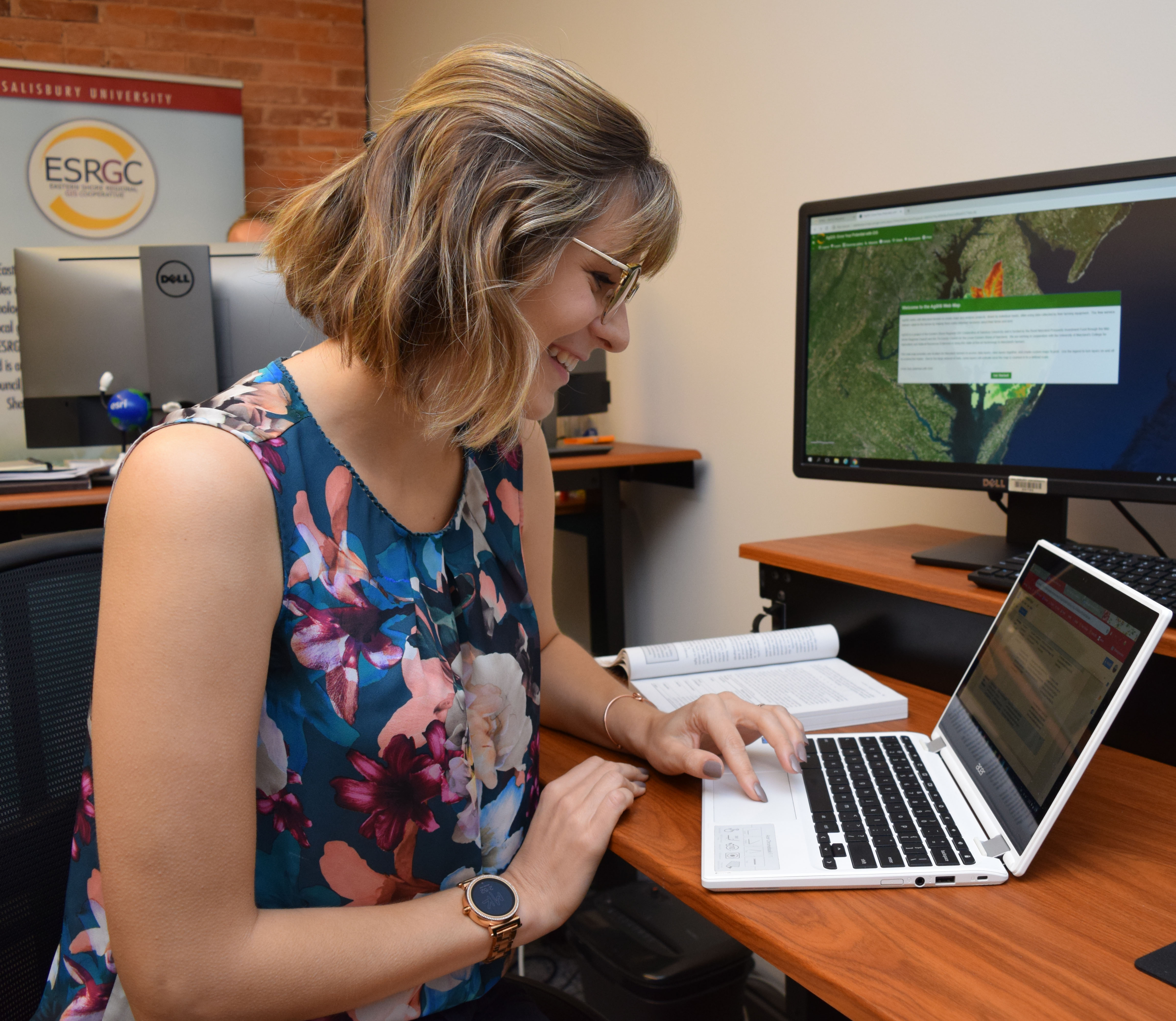 SALISBURY, MD---Salisbury University's Eastern Shore Regional GIS Cooperative (ESRGC) has dedicated its resources to expand broadband Internet technology to underserved parts of the nation for over a decade.
What started as a national initiative with federal funds in 2009 has now leveraged the opportunity to focus on services for Maryland.
Its reputation for mapping and research excellence has earned the cooperative a $2.44 million grant from the Office of Statewide Broadband. The year-long project will include collecting, analyzing, and visualizing the broadband Internet capacity across Maryland.
The ESRGC will develop of set of map and data products to support the Office of Statewide Broadband as it begins to invest in the expansion of both Internet capability and capacity in every corner of the state.
"Our resources and services have continued to grow and improve since the initial project and to have the Office of Statewide Broadband recognize us again as an experienced and reliable partner in this work is a testament to the expertise and dedication of the ESRGC staff," said Lauren McDermott, ESRGC practice manager.
ESRGC roles in the broadband mapping experience include working with providers from the previous projects and any new providers available, analysis of the provider data received and mapping the data, and condensing and presenting in a viewable and accessible format to help them make decisions. This project also provides the ESRGC the opportunity to partner with Maryland Broadband Cooperative and CTC Technologies.
The latest grant brings the task full circle for Mary Buffington, ESRGC project manager, who worked on the initial national broadband project in 2009.
"I think it's an important next step in broadband access to have a plan that's been developed by the state and regions," she said. "This way, we don't have to compare our compiled data to much bigger states to find something applicable for very different areas. We can assess the size and protocol that fits Maryland and have a voice in the data collection and processing."
The previous broadband project was finalized in 2014. It included the collection of broadband availability data from more than 50 service providers and 13,500 community anchor institutions; the launch of an interactive website that allows consumers to learn about broadband availability and speed capabilities at their addresses; and thousands of wireless availability tests statewide, as well as the development of a Broadband Connectivity Ranking index to improve understanding among decision-makers.
"Now, more than ever, we have come to rely on broadband access for business, healthcare, and education," said Buffington. "This grant and project will bring Maryland closer to having all of our communities served with available access for everyone."
For more information on ESRGC services, partnerships and available maps visit www.esrgc.org.
Learn more about SU and opportunities to Make Tomorrow Yours at www.salisbury.edu.