SU Hosts Center for Equity, Justice and Inclusion Open Houses October 7-8
Tuesday September 28, 2021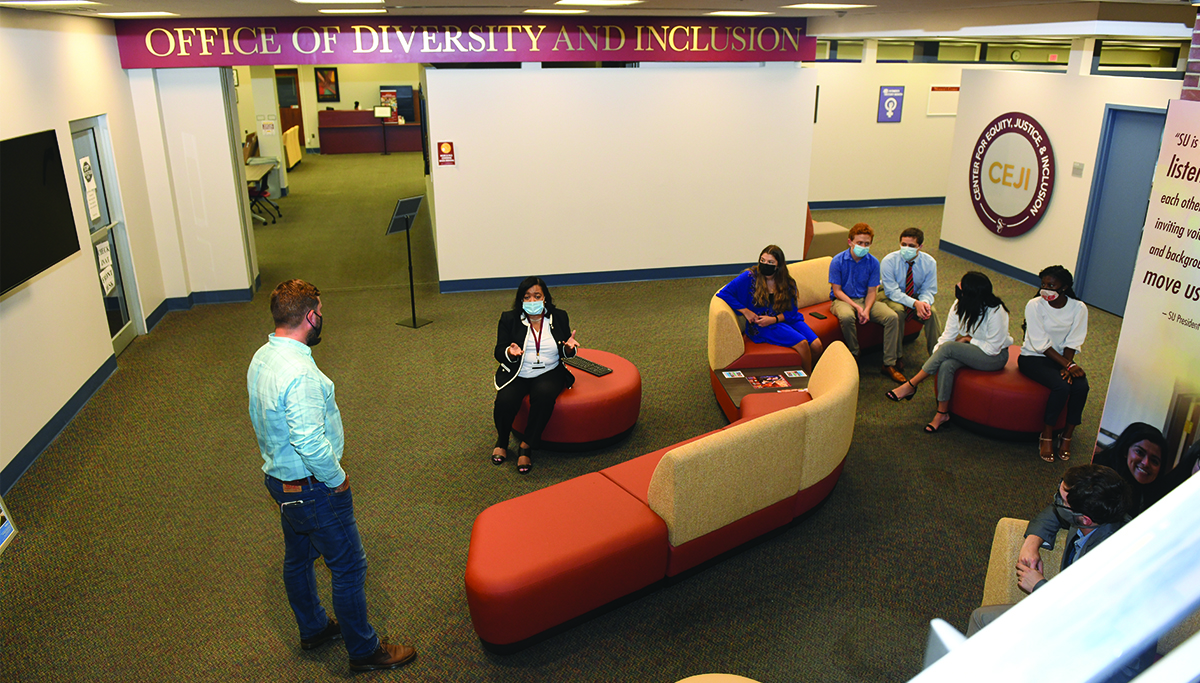 SALISBURY, MD---Salisbury University invites the public to visit and learn more about its Center for Equity, Justice and Inclusion (CEJI) during an open house 6-7 p.m. Thursday, October 7, in Blackwell Hall.
An open house for SU community members is 12-1 p.m. Friday, October 8.
The CEJI provides support, education and engagement for under-resourced identities, benefitting students, faculty and staff. The open house will provide an opportunity for members of the community to learn more about the services of the center and how Salisbury University is supporting its diverse community and providing opportunities to enhance partnerships with the external community.
"Being intentional about providing support to our diverse campus community and educating the broader community is an important pillar of our strategic diversity efforts," said Joan Williams, associate vice president for diversity and inclusion and chief diversity officer.
After expanding its offerings this year, the CEJI hosts the African Diaspora Center, Women's Center, Latinx Center, LGBTQIA+ Resource Center, disAbility Resource Center, American Sign Language Zone and American Asian Pacific Islander Center.
All attendees at Salisbury University events are required to wear a mask while in the audience, regardless of vaccination status. Attendees may be asked to leave an event for non-compliance.
All attendees must complete an online COVID-19 screening on the day of their visit, prior to coming to the SU campus.
Those planning to park on campus must register in advance for a free parking pass online.
Light refreshments will be served. For more information call 410-677-5407 or, email the Office of Diversity and Inclusion or visit the CEJI webpage.