SU Art Galleries Opens 'Autogenesis' with Talk, Demo
Tuesday September 28, 2021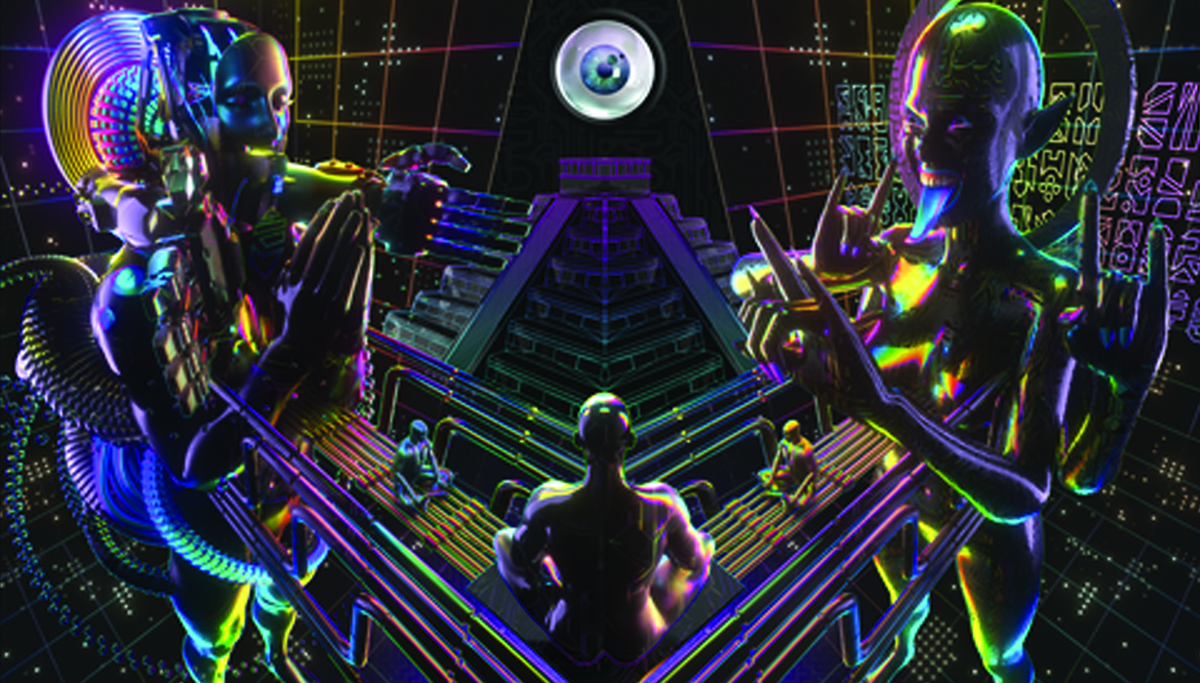 SALISBURY, MD---Salisbury University Art Galleries' (SUAG's) Electronic Gallery (Conway Hall Room 128) hosts the exhibit "Autogenesis" by Glass Crane September 30-March 19.
The exhibit opens with an artist talk and technical demonstration 5:30-7 p.m. Thursday, September 30, in Conway Hall Room 156. A reception follows in the gallery.
Glass Crane is the pseudonym of Steven McCorry, an American digital artist and video jockey. He works primarily in 3-D, using a variety of bleeding-edge software and techniques to create psychedelic images and surreal animations.
As a self-taught graphic designer, McCorry worked for several years as an independent commercial artist, creating branding, merchandise and album artwork for a variety of popular musical artists, record labels and businesses.
Today, his focus is pushing the boundaries of digital art, learning and practicing new techniques, collaborating with other visionary artists and creating unique artworks for digital art collectors.
Admission to the exhibition and opening events is free, and the public is invited.
All attendees at Salisbury University events are required to wear a mask while in the audience, regardless of vaccination status. Attendees may be asked to leave an event for non-compliance.
All attendees must complete an online COVID-19 screening on the day of their visit, prior to coming to the SU campus.
Those planning to park on campus must register in advance for a free parking pass online.
For more information call 410-548-2547 or visit the SUAG website.
SHARE