Spring Ratcliffe Foundation Shore Hatchery Entrepreneurship Competition Winners Announced
Friday May 7, 2021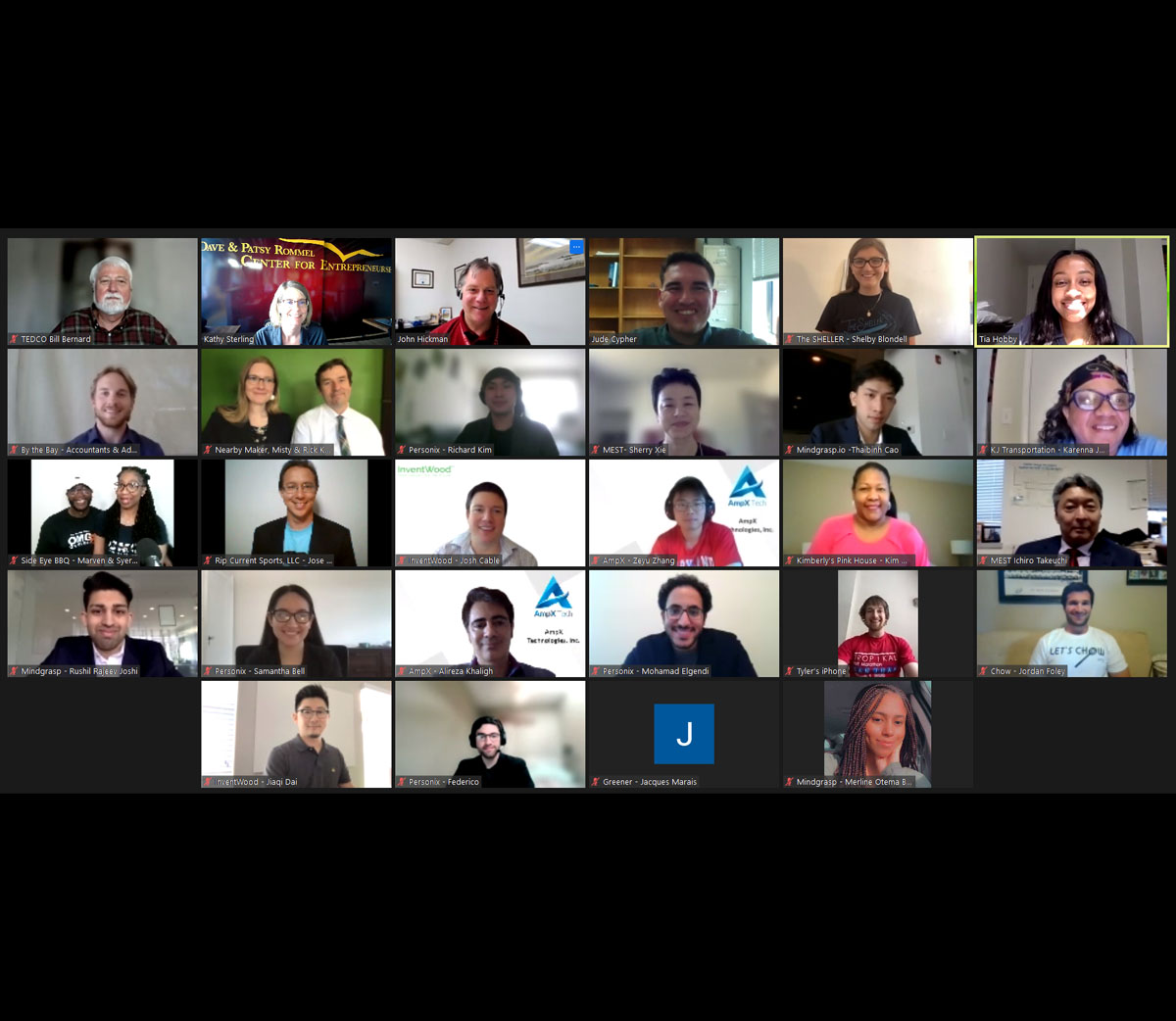 SALISBURY, MD---Steamed crabs are Maryland's signature dish, but getting to the meat inside those bright orange shells covered in bay seasoning can take a lot of effort and multiple tools.
Enter the SHELLER.
Invented by entrepreneur and University of Baltimore alumna Shelby Blondell, the SHELLER is a combination crab mallet, picker and bottle opener (for the beverages that often are another staple of Maryland crab feasts). The product won over judges at Salisbury University's spring Philip E. and Carole R. Ratcliffe Foundation Shore Hatchery entrepreneurship competition, earning a $30,000 grand prize.
Held virtually for the third time as a precaution against COVID-19, this semester's competition drew some 61 applicants from throughout the Mid-Atlantic and awarded $105,000 in prize money. Other winners included:
• Maryland Energy and Sensor Technologies (MEST) – Sherry Xie and Ichiro Takeuchi (University of Maryland College Park alumnus). Based in College Park, MD, this energy application firm specializes in energy-saving thermoelastic cooling technology - $25,000
• Hummii, LLC – Tyler Phillips – (University of Maryland College Park alumnus). Washington, D.C., producer of plant-based frozen treats - $20,000
• Chow Corp. – Jordan Foley & Charles Magovern: This Annapolis non-profit's "Kitchen with a Mission" and food truck programs assist military veterans through cooking therapy and culinary training - $15,000
• Rip Current Sports, LLC – Jose-Luis Gallagher. Based in Kensington, MD, Bilateral Kickboards (BKBs) that assist with swimming - $10,000
• Side Eye BBQ Sauce – Marven Turner and Syerita Turner. Baltimore producer of flavored barbecue sauces - $5,000
In addition to funding, winners and participants also receive mentoring support from the program's board. Mentors include business leaders such as Chris Perdue of Perdue Farms, Inc.; Mike Cottingham of Rommel Chesapeake, Inc.; Kathy Kiernan and Patricia Royak, members of SU's Franklin P. Perdue School of Business Executive Advisory Council; and Jennifer Layton of Layton's Chance Vineyard and Winery.
This round's winners join the program's 71 previous award recipients, who have self-reported estimated profits of some $55 million, creating more than 400 jobs.
The Philip E. and Carole R. Ratcliffe Foundation Shore Hatchery program was established with an initial $1 million contribution in 2013. In 2017, the Ratcliffe Foundation announced a second $1 million gift to continue the Shore Hatchery through Spring 2023. It is administered through SU's Franklin P. Perdue School of Business. Its goal: to fund entrepreneurs and have new businesses opening within six months, with the potential of employing three or more within three years.
Up to $200,000 annually is available for those applying for grants through the Shore Hatchery program. Its board of directors selects recipients based on presentations.
For more information call 410-546-4325 or visit the Ratcliffe Shore Hatchery webpage.