SU Donates COVID-19 Tests to Wicomico County Public Schools
Thursday December 9, 2021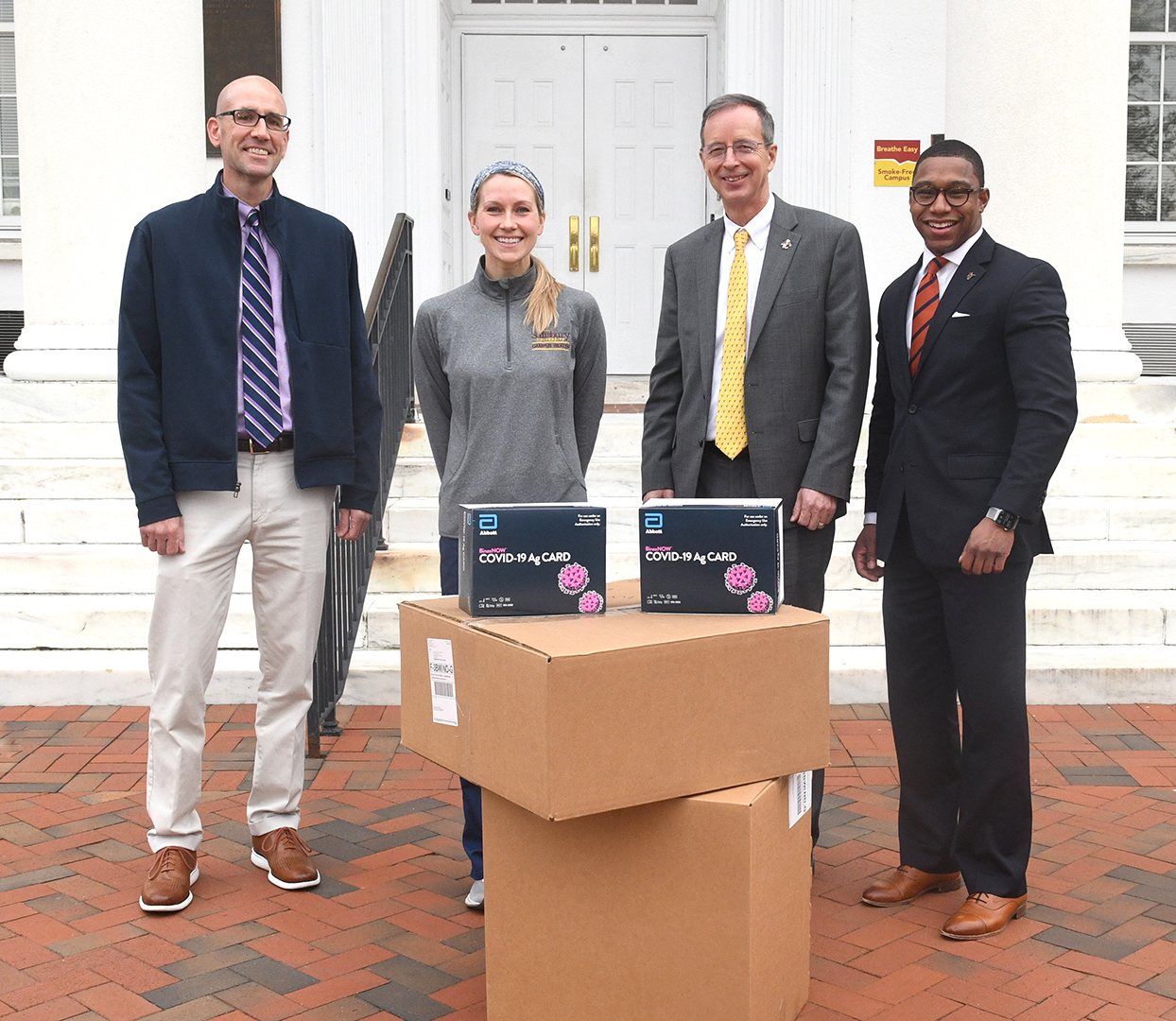 SALISBURY, MD---Salisbury University recently donated nearly 1,000 COVID-19 rapid antigen tests for use by Wicomico County Public Schools.
Currently, SU requires COVID-19 testing for all students, faculty and staff who have received an exemption from the University System of Maryland's COVID-19 vaccine requirement to maintain campus access.
Those exemptions have fallen to less than 6% of the campus population as the fall semester has continued. Fewer tests have been necessary, leaving SU with a surplus nearing expiration.
"We are happy that Wicomico County Public Schools is able to put these tests to good use in keeping students, educators and staff members safe," said SU President Charles Wight. "Like many other aspects of the school system's ongoing partnerships with SU, this donation is a win-win for all involved."
Wicomico County Superintendent of Schools Dr. Donna Hanlin praised SU for its support of a safe and healthy learning environment in Wicomico County Public Schools: "We are delighted that Salisbury University reached out to us with these rapid antigen tests, which will aid us in continuing to support the health and safety of our students, teachers and school staff, as well as the overall health of their families and the community."
As part of its ongoing commitment to health and safety, Wicomico County Public Schools provides free COVID-19 testing for any students or employees who experience symptoms of the virus or who have had close contact with someone who has tested positive for COVID-19.
Learn more about how SU students and faculty are exploring opportunities for greatness and making tomorrow theirs at the SU website.
SHARE