Perdue School Students, Faculty Earn Top Honors
Wednesday November 17, 2021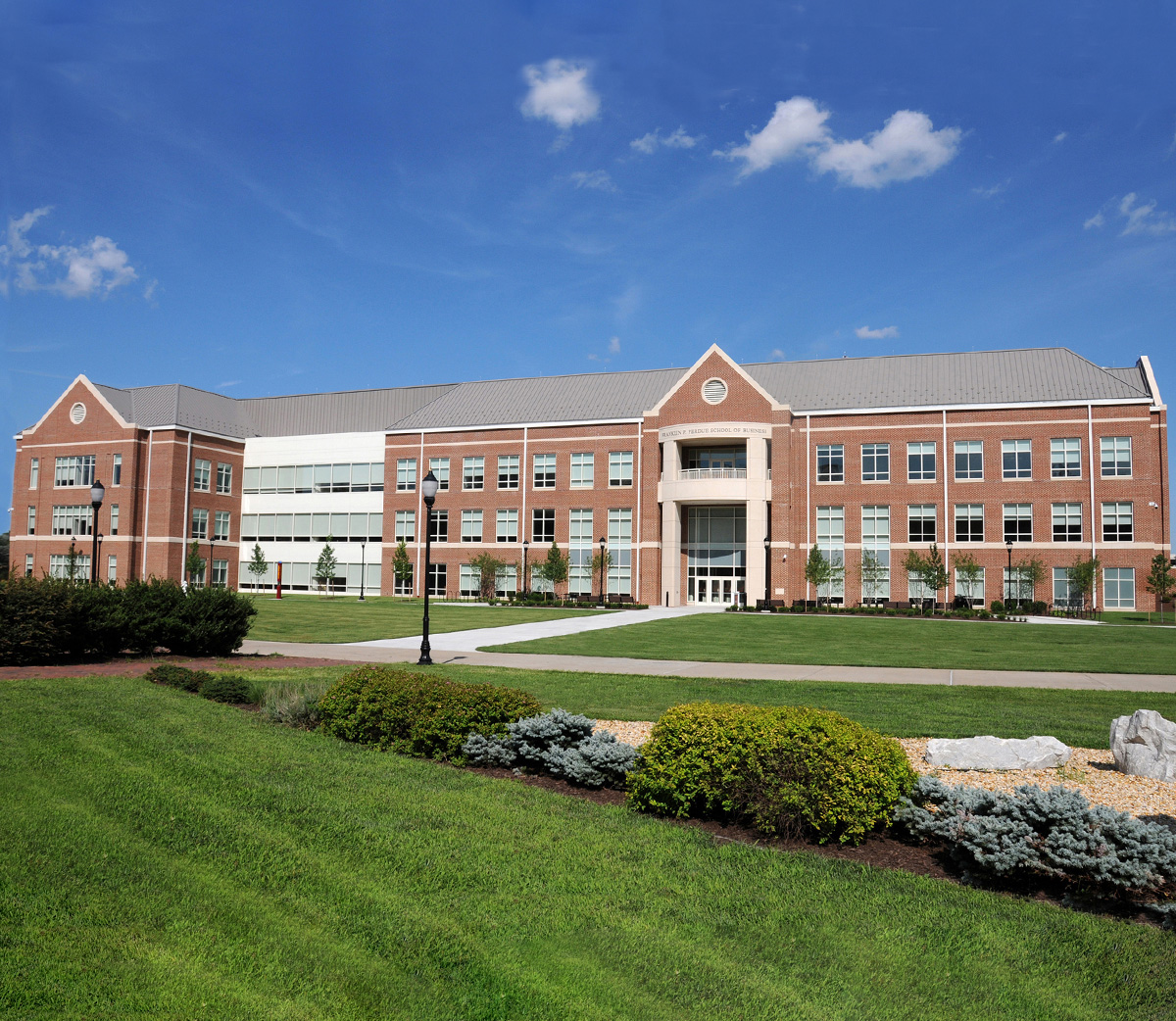 SALISBURY, MD---Salisbury University celebrates the following student and faculty successes in the Franklin P. Perdue School of Business:
Perdue School Students Win DMAW/EF Collegiate MAXI Case Competition
For the third consecutive year, a team of Perdue School students took first place in the "Best Overall Presentation" category at the Direct Marketing Association of Washington Educational Foundation's (DMAW/EF's) fall regional Collegiate MAXI Case Competition.
Coached by Irina Piatselchyts B.S. '11, M.B.A. '16 of the Management and Marketing Department (who participated in two MAXI case competitions as a student), the team was charged with creating multi-channel marketing campaign for the U.S. Marine Corps' Toys for Tots program that could continue outside the traditional holiday season, increasing year-round giving for educational purposes.
Team members included junior finance major Shawn Endlich of Crofton, MD; junior marketing major Madison Grover of Port Republic, MD; sophomore marketing major Courtney Martin of Seaford, NY; and junior marketing major Jordan Sessoms of Hanover, MD.
Whitcomb Earns Kelso Fellowship
Dr. Valerie Whitcomb, academic instruction program designer for the Perdue School and adjunct professor in the Management and Marketing Department, was awarded a Louis O. Kelso Fellowship from Rutgers University.
The $12,500 grant from Rutgers' School of Management and Labor Relations and supported by the Employee Ownership Foundation, will help support Whitcomb's research in areas of interest including critical success factors of employee-owned companies and the importance of high-performing work systems in their success.
She is one of 25 fellows announced to study how granting stock to employees can sustain and grow the middle class as part of the U.S.'s recovery from the COVID-19 pandemic.
As a Kelso Fellow, she also will participate in conferences sponsored by Rutgers and have the opportunity for collaborations with Rutgers faculty. She also will have the opportunity to participate in the Perdue School's longstanding collaborative research practices surrounding employee ownership.
Smith Sets National Deadlift Record
Dr. Kenneth Smith, chair of the Accounting and Legal Studies Department, set a new U.S. Powerlifting Association (USPA) Master's Division national deadlifting record in the 90-kilogram weight division, with a lift of 215 kilograms.
The record was set during a USPA tournament at Musclemine Gym in Westminster, MD. Smith's lift also bested the current world deadlift-only record in his age and weight division; however, the USPA recognizes world records only at international meets.
Learn more about how SU students and faculty are exploring opportunities for greatness and making tomorrow theirs at the SU website.