SU Spring Commencement Scheduled May 22-23
Monday May 13, 2019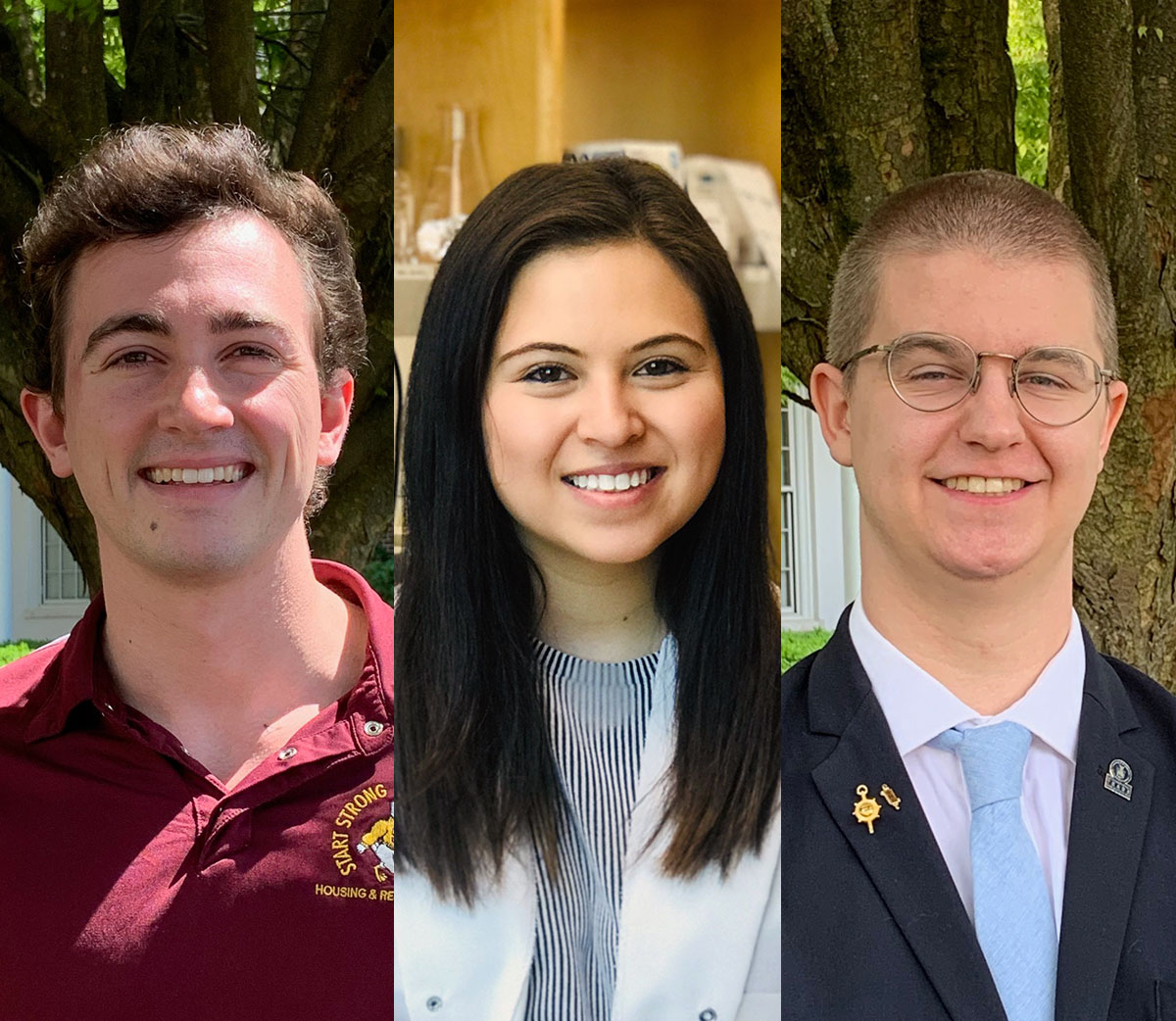 SALISBURY, MD---Some 1,691 graduates earn their degrees during Salisbury University's 94th-year Spring Commencement exercises.
Some 249 students receive master's and doctoral degrees during this year's graduate ceremony 6 p.m. Wednesday, May 22. Undergraduates follow on Thursday, May 23. Students in the College of Health and Human Services, Richard A. Henson School of Science and Technology and Samuel W. and Marilyn C. Seidel School of Education and Professional Studies turn their tassels at 10 a.m. Students in the Charles R. and Martha N. Fulton School of Liberal Arts and Franklin P. Perdue School of Business cross the stage at 2:30 p.m. Some 1,442 receive the Bachelor of Science, Bachelor of Arts, Bachelor of Fine Arts and Bachelor of Arts in Social Work.
All ceremonies are at the Wicomico Youth & Civic Center.
Timothy Young of Frederick, MD, joins his fellow students as the speaker for the graduate ceremony. Undergraduate ceremony student speakers are Julia Miller of Ellicott City, MD, at 10 a.m. and Clayton Levy of Wyckoff, NJ, at 2:30 p.m.
Receiving his B.A. in communication arts from SU in 2017, Young already knew Salisbury was the best place for his graduate studies. This time around, he is earning his M.A. in conflict analysis and dispute resolution (CADR).
"I had a great time during my undergraduate years," said Young, noting that his involvement with the WXSU student radio station, The Flyer student newspaper and time as a resident assistant allowed him to be immersed fully in campus life.
"The community and programs made such an impact I knew I wanted to stay for my master's," he said.
With a passion for broadcast media, he knew a foundation in writing and effective communication skills would be key.
"The CADR program allowed me to continue to learn more about communication and working with others," he said, something he used in and out of class as a resident director who often mediated freshman roommates.
As a teaching assistant for Dr. Tom Boudreau, he was able to use his media expertise while creating a new website for Boudreau.
During his speech, he encourages graduates to "write their own history," something he learned to do at SU.
"I was challenged to analyze things, ask questions and think differently," he said. "I hope others do the same."
After graduation, Young will return to Frederick, where he has accepted a job at radio station WFMD930AM.
For Miller, it was also SU's hospitality and sense of community that made her feel at home. From the moment Dr. James Buss, founding dean of the SU Honors College, personally invited her to campus and gave her family a tour, she knew the smaller class sizes and personable faculty were for her.
"It was so clear to me how much the faculty on campus wanted me to succeed," she said. "Right away, everything was centered on how I could grow and improve in order to enhance my career."
The Honors student and chemistry major credits her mentor, Dr. Stephen Habay, associate professor of chemistry, with helping her gain many opportunities throughout her college experience. Her research has been published in multiple articles and has been presented at several conferences including the National Conference on Undergraduate Research. On campus, she was an undergraduate research fellow, vice president of the Chemistry Society, head lab assistant for general chemistry, and was inducted into several honor societies.
In the fall, she will begin the Doctor of Pharmacy program at Ohio State University.
For Levy, also a member of SU's Honors College, Salisbury unexpectedly became home for the New Jersey native. The communication arts major credits the memorable campus community and engaged faculty for a memorable four years.
During his honors critical thinking and writing course with Dr. Lauren Hill, he gained a new perspective when completing assignments.
"Dr. Hill is an exceptional professor and taught me to make my writing matter and think about what I'm saying in a completely different way," he said. "Writing is important and something you will always use."
After graduation, Levy plans to put another skill he learned at SU to good use; ceramics. A long-time art lover, after taking Ceramics 1 with David Smith, assistant professor of art, he knew sculpture and 3-D art was "the perfect fit." He hopes to move to a metropolitan city and pursue studio pottery.
Admission to Commencement is by ticket only. A reception at the Civic Center follows each ceremony. For more information call 410-543-6030 or visit the SU website.